Here Are Photos From Oregon's First Same-Sex Marriages
A federal judge has struck down Oregon's gay marriage ban as unconstitutional, allowing state officials to start marrying couples immediately
This article is from the archive of our partner
.
A federal judge struck down Oregon's gay marriage ban as unconstitutional on Monday, allowing state officials to start marrying couples immediately. U.S. District Judge Michael McShane ordered Oregon not to enforce the ban as it, he wrote, violates the Fourteenth Amendment. The state ban was challenged by four gay and lesbian couples in the state. Couples have been lined up outside Portland's county clerk's office to retrieve their marriage licenses, and here are some of the first photos of the state's first same-sex marriages, and the very Oregonian reaction to the news.
And free pedicabs ride to mark this momentous day.
Nationwide support for same-sex marriage has been steadily increasing; 54 percent of American believe same-sex marriages should be recognized as legally valid, compared to 37 percent in 2005.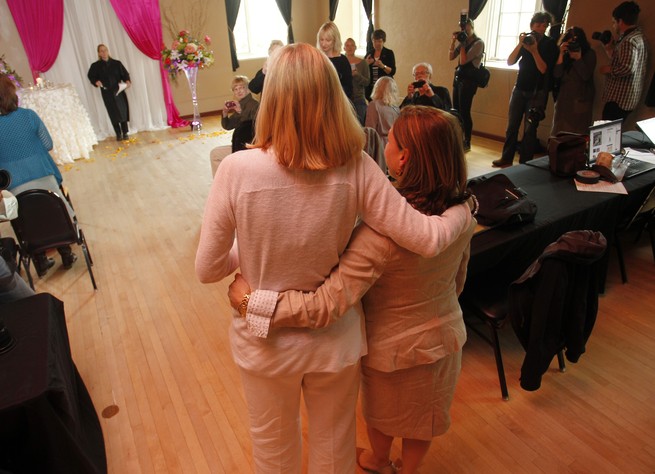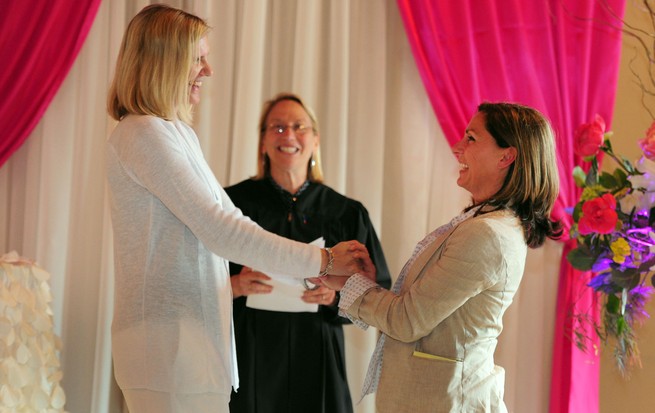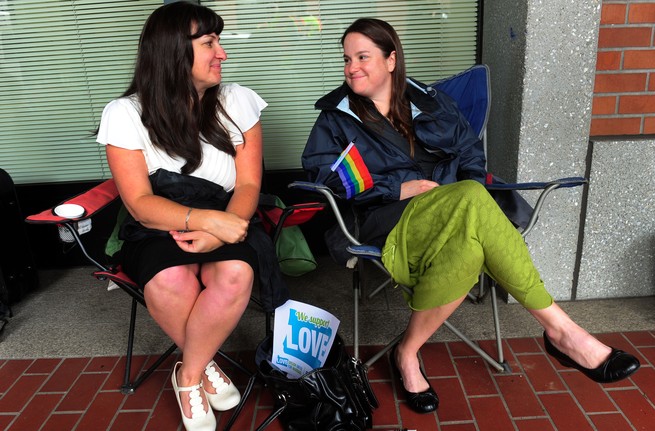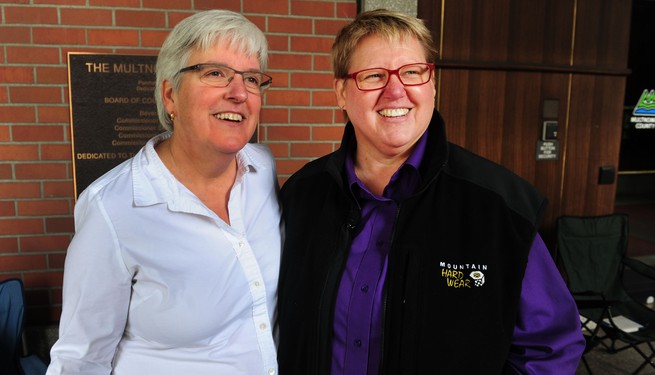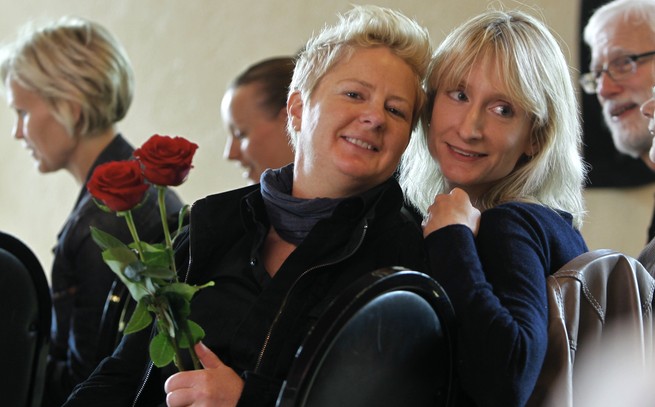 This article is from the archive of our partner The Wire.