Helping Parents Help Their Kids
A parent educator explains how home-visiting programs like hers teach skills that can help disadvantaged children develop and thrive.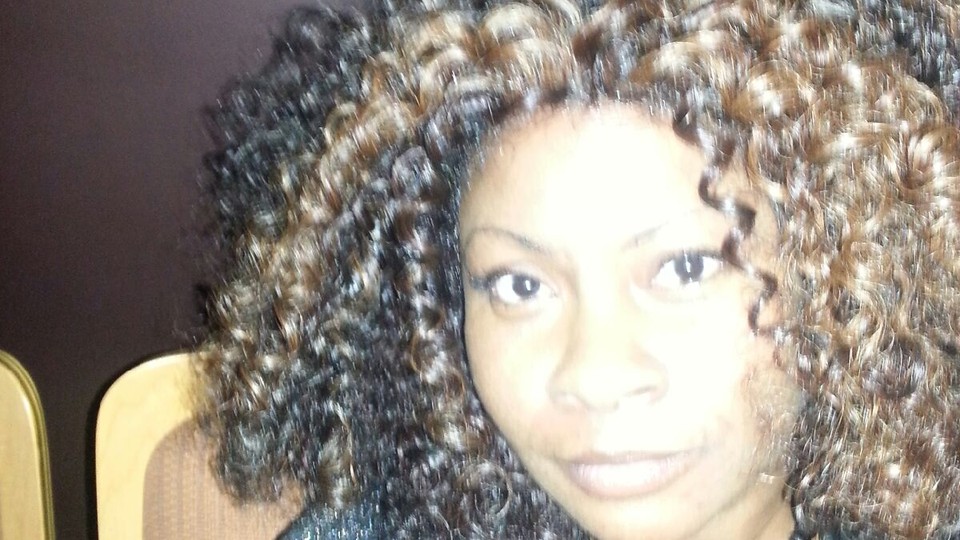 Demeatrise Givens, 41, works as a full-time parent educator and team leader in the Parents as Teachers home-visiting program run by Porter-Leath, a nonprofit that serves children and families in the Memphis area.
Founded in 1850 as Memphis's first orphanage, Porter-Leath provides a wide range of community services. An early advocate of early-childhood education and intervention programs, Porter-Leath has operated some sort of home-visiting program since 1990. In 2009, the organization established a Parents as Teachers program. It is rigorously monitored and certified by the St. Louis-based Parents as Teachers organization.
Givens, a divorced mother of three, works in three of Memphis's most economically and socially disadvantaged communities.
Edited excerpts of an interview conducted by Janell Ross follow.
I know people are fond of saying it takes a village to raise a child. It really does. But sometimes the village is sick and services are needed.
I think some part of me has known that for a long time. When I was a girl, I used to run around saying I wanted to be a pediatric psychiatrist. I've always been fascinated by the way kids' little minds work. But until a few years ago, I was doing hair and nails.
In 2012, a friend told me about Porter-Leath and its AmeriCorps volunteer program. All she really knew was that they pay you a little something — a stipend, give you benefits, and you work in their programs. She said something that made me laugh and then apply: "Now you will be working with little kids, but you love them, so that might not be a problem."
When I tell you that I have never had a job that I love this much, that I spend this much time thinking about, planning for, training for, sometimes worrying about, I am not kidding. I feel like I've found my purpose.
I first came in as a Porter-Leath AmeriCorps volunteer, working out of the Regional Medical Center. We call it "The Med." Over at The Med, I was recruiting patients for Centering Pregnancy, a prenatal-care program that helps moms deliver healthier babies.
I loved that work but I was in need of a real job and a full-time salary. I shared that with my boss at Porter-Leath, and, before long, she put me on staff as a parent educator in their Parents as Teachers home-visiting program. Since then, I've become a team leader. I have a caseload — 15 families, compared to about 30 handled by experienced parent educators — and I help to train others.
The amazing thing about Parents as Teachers is that we connect with these families, ideally before the child is born, and we start from the very beginning introducing concepts like reading to your pregnant belly to enhance the parent-baby bond. We share with these parents the science, what we know about bonding and the baby's developing brain. It's like an essential nutrient. By the time that baby arrives, those parents are aware of the critical skills children need to master in those early years and the kind of environment they need to be healthy, to develop normally, and to do well in school. Then, if the commitment is there, we spend the next five years talking about and doing what's best for baby and his brain.
We ask these parents to think, discuss, and attend to the details of developing their child's brain in a way that may seem basic and easy to someone who can buy stacks of parenting books or hops on the Internet at home. But for a lot of the families I work with, this is a much bigger task. When a family is struggling with basic needs like food, shelter, safety, some level of financial security, taking time to think about how to turn preparing lunch into a brain-building, learning experience for baby or child or a transform a disagreement with dad into an opportunity to model communications skills is a lot.
For a lot of our participating families, the work that we do with them may the first real and sustained opportunity they have had in their lives to analyze, to strategize, to plan.
What Parents as Teachers does is try to address the family ecosystem. It doesn't ignore the challenges many of our parents face. As a matter of fact, we try to connect them with resources when they need them. That may mean connecting one family with a specialist for a hearing evaluation or glasses, helping another set of parents get job training or information on how to shop for and prepare healthy, lower-cost meals. But I think the really amazing thing is that Parents as Teachers is incredibly pragmatic and, somehow, optimistic.
It says, Mom — or, Mom and Dad — you are the most important influence in your children's lives. You can nurture and raise a healthy and bright child. That is going to require more work in some families than others, but it can be done. It says you, parent, are the key.
The other thing I really love about the program, about home visiting in general, is that it's practical, not political or philosophical. People get caught up in debates about whether services encourage dependency. But Parents as Teachers says to both parents and parent educators, this is not about what happened before, what choices were or were not made, or even about the way you grew up. It's about that baby and where that child can go from here. I think our families often find that refreshing, too.
We don't just spend our time visiting families and congratulating ourselves for good deeds. We are constantly training and constantly evaluating our data. We know what Parents as Teachers is doing for these families.
The bottom line is, the children in this program are smarter, safer, and outperforming similar kids when they do get to school. And because of the way this program operates — there's a precise curriculum that all the parent educators across the country must follow — you see that in Memphis and every other city where it operates.
Sometimes, of course, you can't help but feel deeply for so many of these families. You spend time with them and you begin to understand how fortunate you truly are. You see patterns, the way so many of the challenges they wrestle with really began when they themselves were children and other people were making the decisions. And when I say people, yes, I mean their parents. But, also, I mean all of us.
If a child grows up in a community where jobs are scarce, the schools are bad, the food, the air and general safety conditions are not quite right, then there were also a series of decisions made about where to spend tax dollars and where to save, when and where to intervene.
I'm not exactly unbiased — but when I think about Parents as Teachers, I can't imagine a better investment to make in families. I feel like it's just plain common sense.
---
Janell Ross contributed to this article