FCC's Internet 'Fast Lane' Proposal in Danger
Democratic commissioners could derail the new net-neutrality regulations.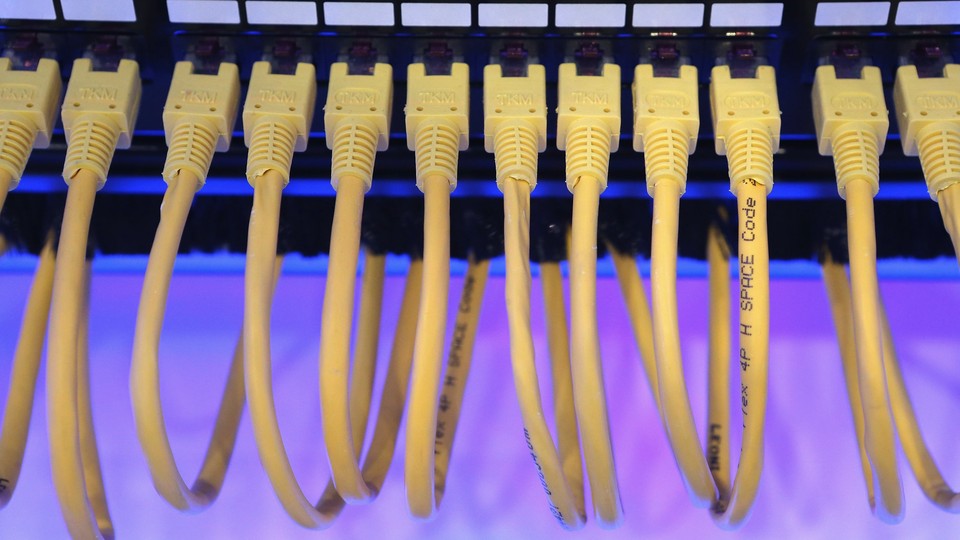 The Federal Communications Commission might have to delay a vote on new net-neutrality regulations.
Jessica Rosenworcel, a Democratic FCC commissioner, said Wednesday that she has "real concerns" with Chairman Tom Wheeler's proposal, which would allow Internet service providers to charge websites for special "fast lanes" in at least some cases. The FCC is scheduled to vote on the proposal next Thursday.
"I think we should delay our consideration of his rules by at least a month," Rosenworcel said in a speech before a library group in Washington. "I believe that rushing headlong into a rule-making next week fails to respect the public response to his proposal."
The two Republicans on the commission are expected to vote against any net-neutrality rules, arguing that they would unnecessarily burden Internet providers. That means Wheeler needs the votes of both Democratic commissioners to move ahead with the new rules.
Opposition from Rosenworcel could force Wheeler back to the drawing board. But the chairman doesn't appear to be backing down.
In a statement, an FCC spokesman said Wheeler "fully supports a robust public debate on how best to protect the Open Internet, which is why he intends to put forward his proposals for public comment next week."
"Moving forward will allow the American people to review and comment on the proposed plan without delay, and bring us one step closer to putting rules on the books to protect consumers and entrepreneurs online," the spokesman for the chairman said.
The D.C. Circuit Court of Appeals struck down the FCC's old net-neutrality rules in January. Wheeler is trying to rework the regulations in a way that can stand up to future court challenges.
His proposal would still bar Internet providers from blocking websites but would allow them to charge websites for faster service as long as the arrangements are "commercially reasonable."
Liberals are outraged that the FCC would allow fast lanes, warning it could tilt the Internet in favor of the largest corporations and stifle free speech online.
In her speech, Rosenworcel noted that the chairman's "proposal has unleashed a torrent of public response."
"Tens of thousands of e-mails, hundreds of calls, commentary all across the Internet," Rosenworcel said. "We need to respect that input, and we need time for that input. So while I recognize the urgency to move ahead and develop rules with dispatch, I think the greater urgency comes in giving the American public opportunity to speak right now, before we head down this road."
Mignon Clyburn, the other Democratic FCC commissioner, said in a blog post Wednesday that she is "listening" to the thousands of people who have spoken out on the issue.
"I would have prohibited pay for priority arrangements altogether," Clyburn said.
More than one hundred technology companies sent a letter to the FCC Wednesday, urging the agency to ban "fast lanes."
Google, Facebook, Amazon, Microsoft and others said the chairman's proposal "represents a grave threat to the Internet."
This article has been updated with a statement from an FCC spokesman