EPA Weighs New Fracking Rule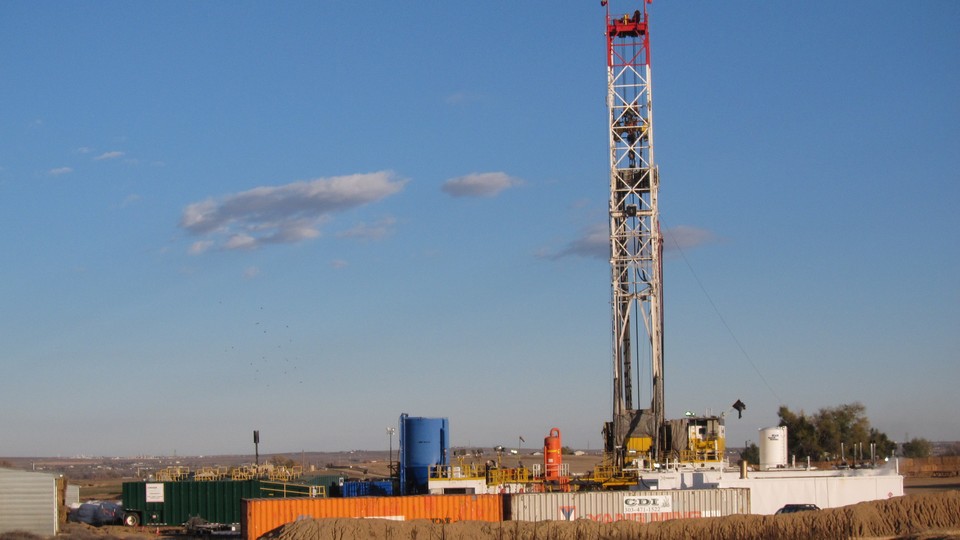 The Environmental Protection Agency moved a small step closer Friday to forcing industry disclosure of data on chemicals and chemical mixtures used in hydraulic fracturing.
EPA solicited comment on what a potential regulation under the Toxic Substances Control Act might look like, but it isn't committing itself to writing an actual rule.
The idea of formulating a regulation has been kicking around for quite a while.
In 2011 environmentalists seeking chemical testing and data petitioned EPA to write broad fracking rules under the toxic-substances law. EPA agreed to explore a piece of what they wanted (the possible disclosure rules), but the two years-plus between the petition and today's notice is slower action than activists had hoped.
The Environmental Defense Fund, one of the groups seeking new rules, noted that EPA's action is merely the "first baby step," and it issued a call to arms for pressuring the agency to go ahead with a rule.
"It's unfortunate that this process has taken so long, as it addresses a critical need to ensure the safety of chemicals used in fracking," said Richard Denison, an EDF scientist, in a blog post.
"It will be essential that the public engage in the development of EPA's reporting system to ensure it delivers the needed information to EPA and maximizes public access to that information," he said.