Despite Select Committee, Issa Pushes Forward With His Own Benghazi Investigation
The House Oversight chairman issued another subpoena Thursday to Secretary of State John Kerry.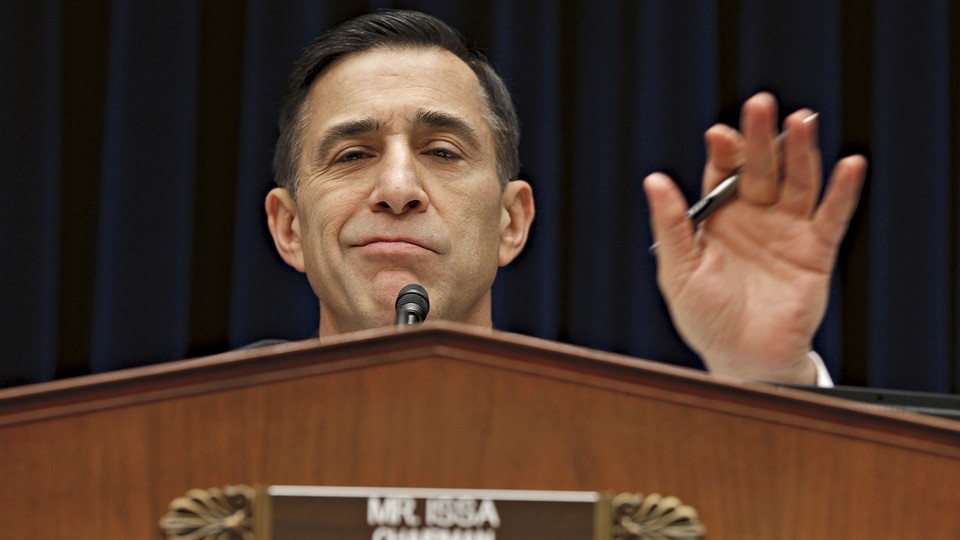 Just days after the House voted to impanel a select committee to investigate the Sept. 11, 2012, attacks on the U.S. Consulate in Benghazi, House Oversight and Government Reform Committee Chairman Darrell Issa signaled that he will continue his own separate investigation into the attacks.
The California Republican on Thursday issued another subpoena to Secretary of State John Kerry, calling on the former senator — who was serving in the Senate at the time of the attack — to appear before the Oversight Committee on May 29. Earlier this month, the same day that House Speaker John Boehner announced his intention to form a select committee on the matter, Issa issued a subpoena requiring Kerry to appear before the committee on May 21, but changed the date due to a conflict with Kerry's scheduled trip to Mexico that week.
"The State Department had discussed May 29 as a possible alternative date and that's when Secretary Kerry will be obligated to appear — further accommodation will not be possible," Issa said in a statement. "Absent an assertion of executive privilege, the State Department has a legal obligation to fully and completely comply."
Boehner said at the time that he supports Issa's subpoena, and spokesman Michael Steel confirmed Thursday that that remains the case.
Issa said he is calling on Kerry to answer questions about why the State Department did not hand over to the committee copies of emails outlining the White House's involvement in shaping talking points around the Benghazi attack, but did release them later under a Freedom of Information Act request.
Those questions are likely to play a major role in the select committee's inquiry as well, and Kerry could find himself testifying on the issue before both groups.
Oversight Committee ranking member Elijah Cummings, D-Md., expressed outrage Thursday that Issa was moving forward with the Benghazi investigation. "Just one week after Speaker Boehner said he wanted a single select committee conducting this investigation, Chairman Issa issued a new subpoena today for Secretary Kerry to testify before the Oversight Committee. I don't know if this is Chairman Issa's attempt to reinsert himself into this investigation after the Speaker removed him, but this looks more and more like the 'sideshow' and 'circus' Speaker Boehner said he would not tolerate," Cummings said in a statement, referring to Boehner's comments on the how the select committee should conduct itself.
Boehner has said repeatedly that his decision to form a select committee chaired by Rep. Trey Gowdy, R-S.C., has nothing to do with Issa's leadership or the Oversight Committee's investigation.