Defying the Odds: Two Nonprofits Lift Low-Income Youth
Disadvantaged millennials have been socked by the economy. But focused mentoring can help get them into colleges and jobs.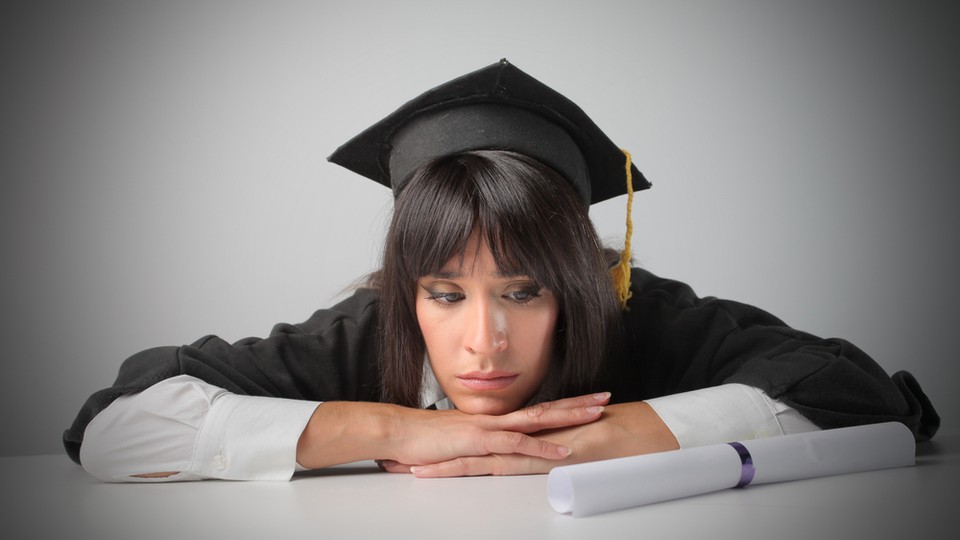 The Great Recession and unemployment have hit youth and young adults particularly hard. A Brookings Institution report released in March paints a stark picture of the national unemployment rates for adolescents and millennials. The report shows that the lower the household income and education, the higher the unemployment rate. More than 70 percent of young high school dropouts and half of high school graduates without college experience were unemployed in a given month in 2011, according to the most recent figures available.
Consider the stiff challenges these youth face. Those ages 16 to 24 without a high school diploma have an employment rate 12 percentage points lower than those with a high school diploma. Over the next 10 years, Americans without college degrees will on average earn half as much in lifetime income as graduates of four-year colleges.
This sobering trend for younger workers is seen even in the Washington metropolitan region, one of the strongest job markets since the economic downturn began. In the nation's capital, the unemployment rate for teens and young adults has reached nearly 16 percent, a historic high. It's even worse for underprivileged youth. Just look at the District of Columbia's two lowest income wards, where only one in three students graduates from high school in five years. Only one in 20 earns a college degree within five years.
That's why our two nonprofit organizations, Capital Partners for Education and Urban Alliance, are focusing on highly motivated low-income or under-resourced students. We're helping them to graduate from high school and college — as well as to secure a job and pursue a professional career — with special programs designed to reverse such long-term trends.
CPE provides mentoring, community service, and weekend workshops, including sessions on college applications, finding a career, résumé writing, interview skills, and financial literacy, all in partnership with UA and other nonprofits. The organization works with teenagers and young adults, primarily between 14 and 19 years of age. Of its students, 69 percent are African-American and 20 percent Hispanic and Latino, with 27 percent living in underserved communities. The average annual income for a CPE family of four is $26,551.
UA is largely similar, providing paid internships to more than 1,200 youth during its 17-year history. Its approach combines paid internships, primarily in corporate settings, mentoring from an adult professional, case management from a dedicated staff member, and weekly trainings focused on college and career skills. More than 40 percent of its young adults, mainly 18 to 24 years old, live in poverty, with 44 percent residing in the lowest income wards. Almost all are African-American.
The results at both of our groups so far speak for themselves. To date, CPE has attained a remarkable 99 percent college enrollment rate and a 70 percent college completion rate for its graduates — more than triple the rate nationally and five times the rate in D.C. For its part, UA has achieved an equally astounding 100 percent high school graduation rate, more than 80 percent post-secondary education enrollment — and, on average, 85 percent of its participants improve on critical job skills.
The key predictor of college success is socioeconomic status. Low-income, first-generation-to-college students are four times more likely to leave higher education after freshman year than peers. Those low-income students graduate college at half the rate as higher income students.
In response to growing concern over the issue, the Bank of America Charitable Foundation recently awarded each of our nonprofits a $200,000 grant to advance our initiatives — and, more specifically, to help low-income young people graduate from high school and college, land a job, and pursue a career. Its Neighborhood Builders® program, now in its 10th year, couples leadership training with an unrestricted grant for high-performing nonprofits. Jeff Wood, the bank's Greater Washington market president, says, "The funding will allow these groups to continue to help young people not only attain the skills needed to secure a job or attend college, but succeed in these settings as well."
Just look at Edwin, an ambitious UA alumnus. The summer after graduating from high school, Bank of America extended him the opportunity to further himself as an intern. Today, Edwin is studying civil engineering as a Trachtenberg Scholar at George Washington University. And consider Jasmin, a CPE alum who struggled in high school. She finished her freshman year with a 1.7 GPA, putting her at risk of dismissal from CPE. But a personal letter she wrote to implore the program to let her keep going convinced staff to give her a second chance. Jasmin earned a 3.0 GPA in her sophomore year that year and is headed to college this fall.
Nathaniel Cole is associate executive director of the Urban Alliance National Capital Region, the leading nonprofit organization providing internships and job-skills training to high school students from under-resourced communities in Washington, Baltimore, Chicago, and Northern Virginia. Follow on Twitter @UrbanAlliance. Khari Brown is executive director of Capital Partners for Education, an education nonprofit in Washington that helps highly motivated and low-income youth to attend and complete college via a proven combination of mentoring, partnerships with quality high schools, and tuition assistance. Follow on Twitter @CPE4Education.