Darrell Issa Says Kerry Won't Have to Testify on Benghazi
The House Oversight chairman cited concerns that the secretary of State was using the hearing to avoid testifying before the Select Committee.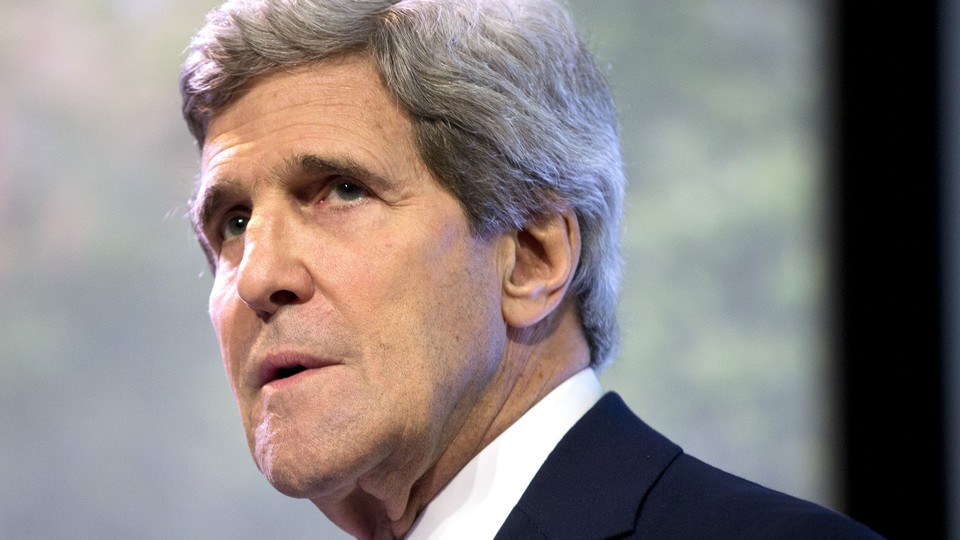 Secretary of State John Kerry will not have to testify before the House Oversight Committee next month, after committee Chairman Darrell Issa released him from a subpoena Friday.
Issa accused Kerry of trying "to use the upcoming June 12 hearing as a shield against" the House Select Committee on Benghazi, which was formed earlier this month. "It's been disappointing to watch a long-serving former senator, like Secretary Kerry, squirm his way to what I'm doing today — releasing him from the upcoming hearing commitment he made only after we issued him a subpoena," Issa said in a statement Friday.
In accepting the June 12 hearing date, Kerry's staff made clear to Issa and other congressional leaders that he would appear before Congress to discuss the issue only once, threatening the ability of the Select Committee to call him in the future.
Previously, Issa had the blessing of House leadership to call Kerry to testify and to continue with his own separate investigation into the attacks in addition to the Select Committee's investigation.
The Select Committee has yet to get underway, as members on both sides of the aisle begin hiring staff and discussing how they would like to proceed. At the moment, there is no timeline for when the committee will begin its investigation.