Conservative Groups Urge Republicans to Oppose Women's Museum, Republicans Don't Listen
The bill passed with overwhelming GOP support, sending a clear message to outside conservatives.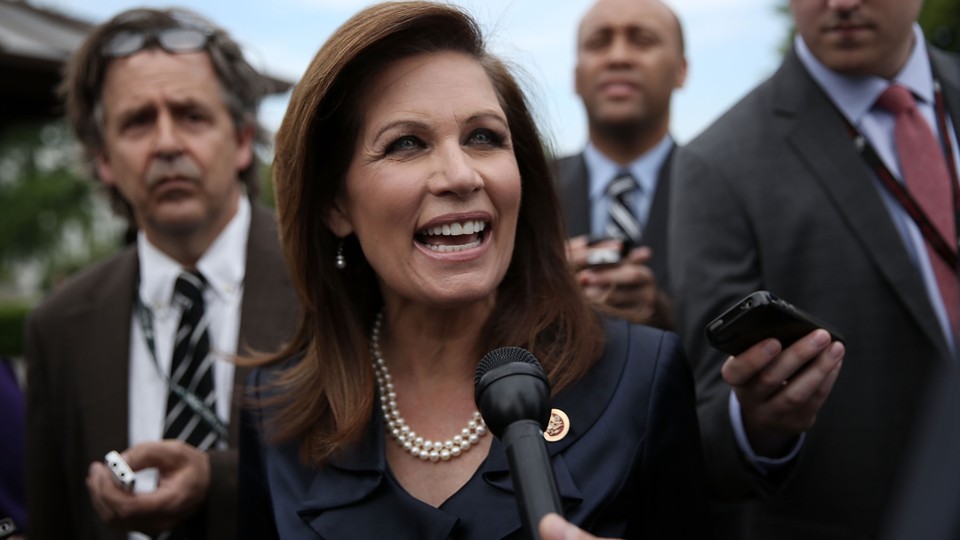 Conservative outside groups on Wednesday urged House Republicans to vote against legislation providing a path forward for the National Women's History Museum, warning that the museum would "represent the feminist ideology" and would "glorify abortion."
Conservative groups Heritage Action, Susan B. Anthony List, Concerned Women for America, the Eagle Forum, and the Family Research Council all opposed the women's-museum legislation and pushed members to vote against it Wednesday. Heritage Action even alerted Republicans that a "yea" vote would count against them in the group's annual rankings of conservative members.
"Unless the diversity of opinion among American women about our own history is affirmatively addressed and safeguarded by Congress, we urge you to oppose what will without doubt become a shrine to liberal ideology, abortion, and liberal advocates," several of the groups wrote in a joint letter to members. "Women must not be used as an excuse to promote a system of beliefs that ultimately exploits and harms us. Not on our watch."
But the bill passed anyway with a 383-33 vote, and a handful of nays changed their votes to support the measure at the last minute. The party makeup among those voting in favor was split almost equally, with 191 Republicans and 192 Democrats supporting the measure. All 33 members who voted against the bill were Republicans.
The message from the Republican majority to the outside groups opposing the bill is clear: You're not helping. As Democrats continue to try to widen — or at least hold onto — the gender gap among voters this fall, Republican opposition to a bipartisan legislation for a museum celebrating the accomplishments of women (just a few days before Mother's Day, no less) might not go over well at the polls in November.
Rep. Marsha Blackburn, R-Tenn., who cosponsored the museum legislation, gave an impassioned speech in support of the bill to Republican members in their weekly conference meeting Wednesday morning, according to several sources in the room, after colleagues including Rep. Michele Bachmann, R-Minn., suggested they would vote against it.
Blackburn later released a statement to the press saying that the museum bill, which merely authorizes a study to find a location for the museum and establish its mission among other things, would not cost any taxpayer money. She also pointed out that Bachmann had actually once praised the work of the fledgling museum's staff.
"Some critics of this legislation have, incorrectly, said that the bill would create a museum that would portray women as monolithic in their views on abortion as well as other issues of concern to women," Blackburn said.
That seemed to convince many Republicans in the conference, who lined up to back the bill Wednesday afternoon. Rep. Tom Cole, R-Okla., said that Blackburn's involvement alone was enough to convince him that the museum wouldn't conflict with conservative priorities.
"It's not as if Marsha Blackburn's a dangerous liberal," he said, chuckling. "So I don't think she'd be associated with something that she didn't think was going to be professionally done and something that she thought would ultimately become some sort of burden to the taxpayer or some sort of political weapon. I think she's trying to keep that from happening, quite frankly."
Blackburn herself is staunchly antiabortion and even told National Journal earlier this week that she doesn't identify as a feminist "at all."
Eighteen of the 20 women in the House Republican conference voted for the museum bill, with Rep. Vicky Hartzler, R-Mo., joining Bachmann in opposition.
Rep. Candice Miller, R-Mich., said opposition from outside conservative groups — and even some of her own colleagues — concerned her. "Look, I'm a pretty conservative person. I can't even follow that train of thought," she said. "It's too convoluted for me."