Can Congress Make Journalists Do Propaganda?
A House bill seeks to change Voice of America from a news provider to a U.S. promoter.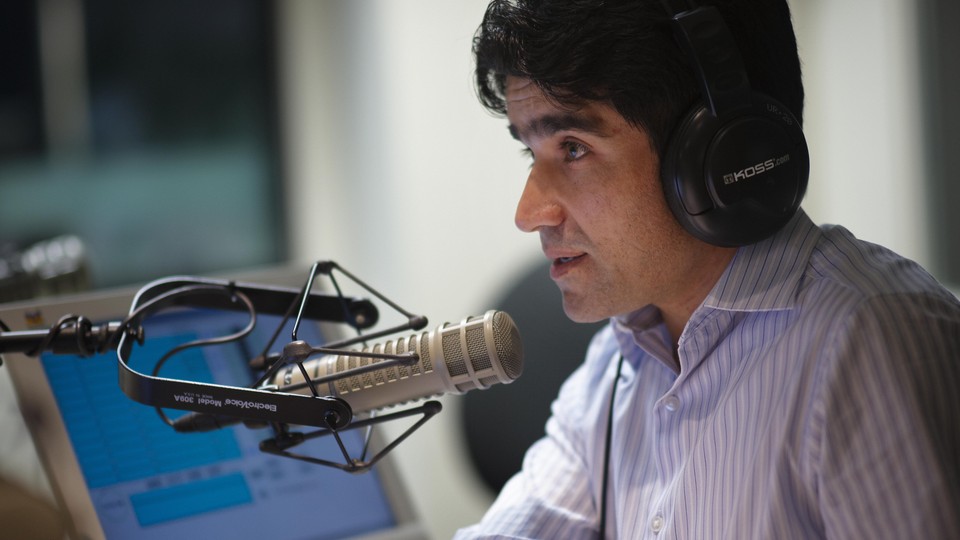 It's not often the U.S. government tries to emulate its Russian counterparts. But a bill currently making its way through the House directs a U.S.-funded news outlet to mirror the Kremlin's propaganda machine.
Russia's incursion into Ukraine has been backed with strong messaging, said Foreign Affairs Committee Chairman Ed Royce, and the U.S. needs to counter-message.
"The Russian propaganda machine is now in overdrive in its attempts to undermine regional stability," Royce said after the International Communications Reform Act passed his committee. "U.S. broadcasters are competing with a hand tied behind their back."
Royce's bill changes the mission of Voice of America, a federally funded news outlet that provides radio broadcasts and Internet media around the globe. VOA says its mission is to provide "accurate, objective, and comprehensive news," especially in closed societies.
One government official who has worked on international broadcasting issues described VOA's role as "putting itself out of business." While it provides citizens with information they wouldn't otherwise get, its goal is to produce free and open societies where VOA is no longer needed.
"[VOA is] providing the news and information that societies lack," said the official. "It operates where the media doesn't exist, or where it's constrained, or where people don't have access.... It creates an environment in which the people are empowered, because it doesn't just disseminate information; it creates a conversation."
But Royce thinks that role needs to change. "This legislation makes clear that the Voice of America mission is to support U.S. public diplomacy efforts," said his release.
RT, Russia's propaganda outlet, trolled VOA in a Wednesday post. "Reform legislation in the House would change the language of Voice of America's mission to demand adherence to U.S. foreign policy directives, "¦ calling into question how much editorial independence Voice of America will have left," RT wrote.
Comparisons between VOA and Russia's propaganda are infuriating, said the official. "A propaganda agency doesn't spend tens of millions of dollars to open up the Internet," he said, emphasizing the agency's efforts to create a free flow of information — whether it comes from VOA or not. "The way they framed this [legislation] sets VOA up to become a propaganda agency, because it now becomes a messaging platform rather than a news platform."