8 More Republicans Back HHS Nominee
Sylvia Mathews Burwell sailed through a Senate Finance Committee confirmation vote.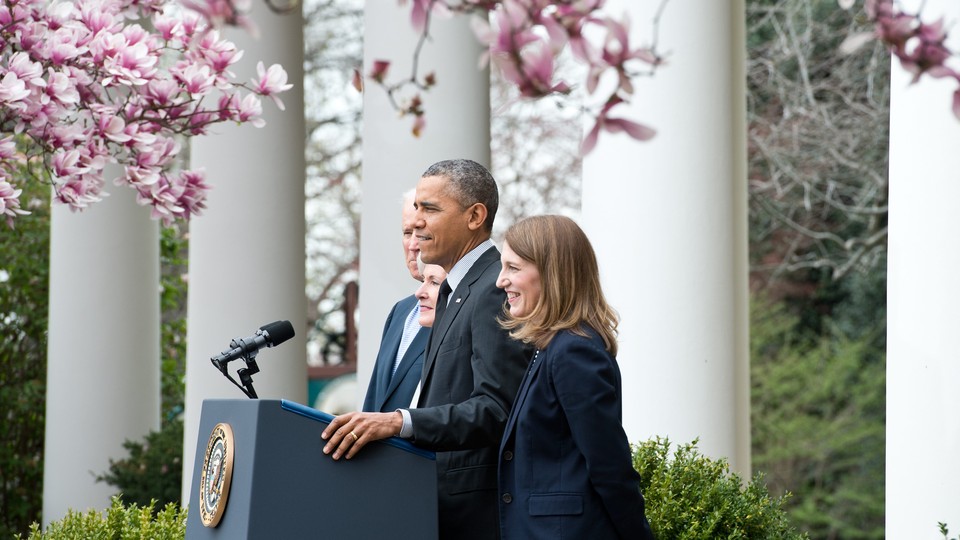 Eight Republicans lent their support Wednesday to the confirmation of a new Health and Human Services secretary, steering clear of another fight over Obamacare.
The Senate Finance Committee voted 21-3 to send Sylvia Mathews Burwell's nomination to the full Senate, which will likely hold a final confirmation vote after the Memorial Day recess. The committee's Republican members split 8-3 on the nomination, with Sens. Pat Roberts, John Cornyn, and John Thune voting no.
"I think we have a chance of having a really great administrator in this area "¦ and I very much support her," said Sen. Orrin Hatch, the committee's top Republican.
Republicans clearly aren't prepared to hand Burwell — or President Obama — a repeat of her unanimous confirmation as White House budget director. But with the majority of Finance Committee Republicans on board, Burwell is poised to take the helm at HHS with bipartisan backing and few delays. Sens. John McCain and Tom Coburn, who don't serve on the committee, have also announced their support for her nomination.
Some conservatives, led by Sens. Mike Lee and Ted Cruz, have tried to slow down the bipartisan love train around Burwell, and outside advocacy groups are pressing for a bigger Obamacare fight once her nomination reaches the Senate floor.
But so far, party leaders have avoided turning Burwell's nomination into another Obamacare fight. The questioning at her two confirmation hearings was cordial, and even Lee and Cruz have kept their complaints modest. They've insisted that Burwell answer more questions about the health care law before the Senate ends debate over her nomination, but thanks to a recent change in the chamber's rules, conservatives have little leverage to delay or block a final vote.