Why the U.S. Doesn't Deliver on the Promise of High-Quality Early-Childhood Education
Far too often, parents find that the programs they can afford do not offer the quality they seek.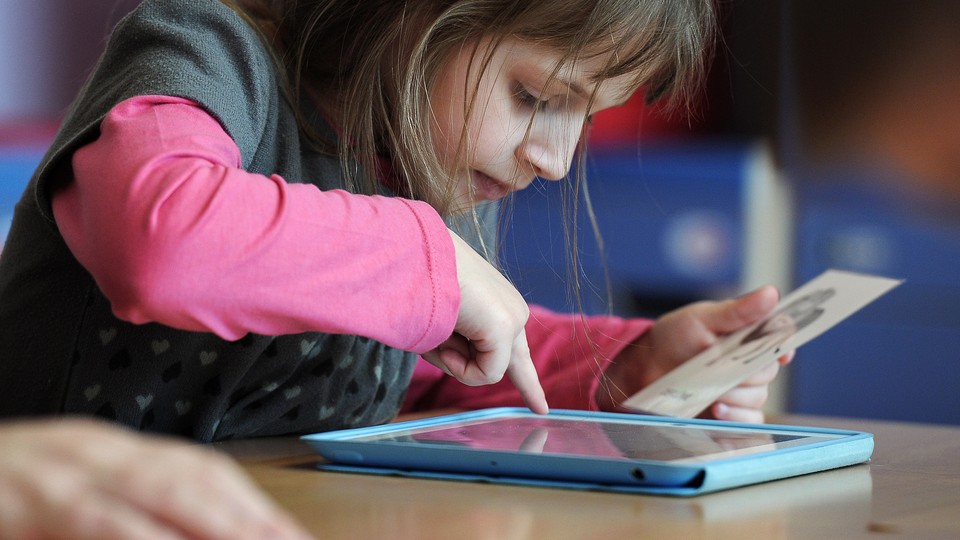 Each year, roughly 4 million children are born in the United States. During their first five years, the majority of these children will spend a portion of their day in an out-of-home setting — in child care, preschool, or Head Start.
When families look for child care or preschool for their children, they have two questions in mind: What programs offer the high-quality approach best for my child, and what can we afford to pay? Far too often, parents find that the programs they can afford do not offer the quality they seek.
The story of Katrina Gilbert, the focus of the new HBO documentary Paycheck to Paycheck, offers a prime example of the frequent tension between access and quality. As a certified nursing assistant at a nursing home, Gilbert earns a very low income. She and her children lead complicated lives. The one thing that is stable in the Gilbert family is the Chambliss Center, the early-childhood program her children attend. It accommodates her ever-changing work schedule, helps feed her children while she's at work, and provides a safe and nurturing learning environment.
The Chambliss Center in Chattanooga, Tenn., is accredited by the National Association for the Education of Young Children. NAEYC-accredited programs meet 10 research-based standards to demonstrate that they provide a safe, healthy environment for children, have teachers who are well trained, build strong relationships with families, and use a curriculum that is appropriately challenging and developmentally sound.
Unfortunately, access to affordable early-childhood programs, particularly high-quality ones, remains out of reach for thousands of families. Just 32 percent of the nation's 3-to-5-year-olds living below the poverty line are enrolled in formal preschool programs. Only one in six eligible children and their parents receive financial assistance to help cover the cost of child care, and many states have long waiting lists that include tens of thousands of names. In addition, Head Start — the federally financed early-childhood education program aimed at the most disadvantaged kids — serves fewer than half of eligible preschoolers. Even worse, Early Head Start, a similar program aimed at infants and toddlers, has the capacity to serve only 4 percent of those eligible. Most state pre-kindergarten programs also serve a limited number of children.
While significant public attention has shined a light on the value of committing public financing to early learning, the system is uneven, disconnected, and under-resourced. Quality and access are intertwined for children and families, but public policies and programs are not.
Most federal, state, and local funding streams emphasize either keeping children safe while their parents work or providing a high-quality early-learning environment, which many parents must supplement with additional child care. That divide limits the ability of most early-childhood programs to deliver on a key promise: creating a level playing field for all kindergartners. What children and families need are policies and funding that address both care and education.
Unfortunately, some state prekindergarten programs set high standards in some areas and far lower standards in others. Each state sets its own child care standards, generally setting the quality bar lower than prekindergarten requirements and establishing child care regulations that treat these programs as a service that enables parents to work.
At NAEYC, we are pleased that Congress is making efforts to address quality as it considers reauthorizing the Child Care and Development Block Grant (The Senate passed its bill in March. The House has held hearings.) Additional funding will be needed to make high-quality programs affordable to a larger share of families and to help more early-childhood programs provide superior experiences.
Likewise, Head Start and Early Head Start have undergone significant improvements since their 2007 reauthorization. Head Start, for example, now sets a higher bar for teacher credentials and knowledge. Programs also face a more rigorous evaluation system.
But more work remains. The Strong Start for America's Children Act, pending in the House and Senate, would create state-federal partnerships to boost the number of children in high-quality preschool programs around the country. The recently appropriated funding for Early Head Start/child care partnerships will expand the number of child care slots that meet Early Head Start quality standards in the critical infant and toddler years. States are also working to better coordinate programs and funding streams to create more consistent quality across all the early-childhood care and education sectors on which hundreds of thousands of families depend.
Is this investment really worthwhile?
Neuroscientists have firmly established that the first five years of life are some of the most critical, and that positive or negative experiences impact lifelong health, learning, and social and emotional skills. Multiple studies of high-quality programs show a return on the investment by saving more expensive costs of special education, juvenile incarceration, and dropping out of school.
Economists, business, and military leaders say that this investment it is an imperative for our nation. At a recent Senate committee hearing, John Pepper, the former CEO of Procter & Gamble, said that our failure to invest in high-quality early-childhood education is like a growing "cancer" in our nation. He warned the committee that our limited investments in early-childhood education make us less competitive with countries that are boosting public investments in such education.
Based on more than 87 years of experience in setting standards of quality for early-childhood programs and professional preparation of early-childhood educators, NAEYC asks policymakers at every level to consider the following principles:
"¢ Give all families meaningful choices in their children's early-childhood education. To do so, quality and access must be addressed together, across all settings and sectors (child care, Head Start, prekindergarten, and schools). This will require more-robust public investments to help providers meet and sustain high-quality standards and to give families assistance to afford them.
"¢ Support children's early learning from birth with publicly subsidized or financed programs that provide quality care and education that meets families' work needs, promotes children's developmental needs, and supports parents in their children's learning.
"¢ Help every provider meet research-grounded standards of quality (such as the NAEYC early-childhood program accreditation standards). That means that states set research-based standards and provide the financial and other assistance needed so that programs can meet and sustain them.
"¢ Create consistent expectations and support for professional preparation, professional development, and compensation across settings and sectors. The NAEYC Early Childhood Professional Preparation Standards provide a unifying framework for what all those working with young children — birth through age 8 — should know and be able to do.
At NAEYC, we believe that this alignment of quality and access should be the norm for families of all incomes. The economic, educational, and social benefits for children, communities, and our nation are clear. We should not delay or shortchange the promise of high-quality early-childhood education. All young children — regardless of circumstance — should be able to enter kindergarten prepared to enjoy and excel in school and to reap the benefits.
Rhian Evans Allvin is the executive director of the National Association for the Education of Young Children. Adele Robinson is NAEYC's deputy executive director for policy and public affairs.