Why I Don't Agree With Nate Silver
Number-crunching Senate prediction models are fun to follow but are not very useful.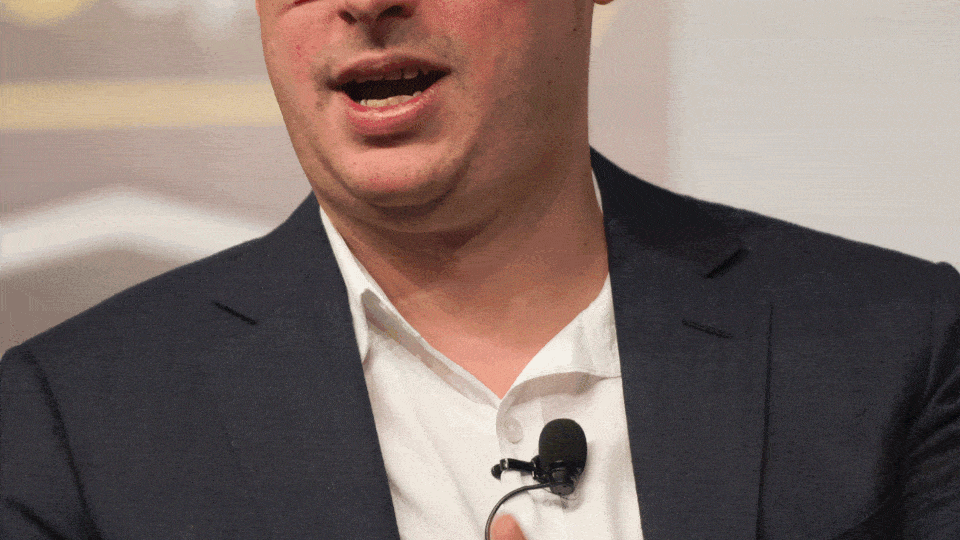 I'm a numbers guy. As a baseball fan, I pore over box scores, regularly second-guess managers who use old-school tactics, and was probably one of Nate Silver's first readers and an early subscriber to the sabermetric reference book Baseball Prospectus, where he made a name for himself projecting player outcomes. In reporting on and analyzing politics, I rely greatly on fundraising reports and polling data to inform the trajectory of key races.
But count me underwhelmed by the new wave of Senate prediction models assessing the probability of Republicans winning the upper chamber by one-tenth of a percentage point. It's not that the models aren't effective at what they're designed to do. It's that the methodology behind them is flawed. Unlike baseball, where the sample size runs in the thousands of at-bats or innings pitched, these models overemphasize a handful of early polls at the expense of on-the-ground intelligence on candidate quality. As Silver might put it, there's a lot of noise to the signal.
The models also undervalue the big-picture indicators suggesting that 2014 is shaping up to be a wave election for Republicans, the type of environment where even seemingly safe incumbents can become endangered. Nearly every national poll, including Tuesday's ABC News/Washington Post survey, contains ominous news for Senate Democrats. President Obama's job approval is at an all-time low of 41 percent, and public opinion on his health care law hasn't budged and remains a driving force in turning out disaffected voters to the polls to register their anger. Public opinion on the economy isn't any better than it was before the 2010 midterms when the unemployment rate hit double-digits. Democrats hold only a 1-point lead on the generic ballot in the ABC/WaPo survey — worse positioning than before the GOP's 2010 landslide.
These macro-indicators don't square with targeted Democratic senators — such as Jeanne Shaheen of New Hampshire, Al Franken of Minnesota, Mark Warner of Virginia, and Jeff Merkley of Oregon — being rated heavy favorites to near locks for reelection, as the Silver and Upshot models show. The models are great at concluding the obvious — red-state Democrats are in trouble! — but blind to anticipating future outcomes, given their dependence on limited public polling and quarterly fundraising figures, and other lagging indicators. This far out from an election, their predictive value is limited.
Instead of trash talking — I'm a big fan of the data-centric sites, despite my critique of their political predictions — I figured I should put my money where my mouth is. Here are four examples where my analysis runs contrary to the models' early projections.
1. Republicans are in better shape than you think in Iowa, and Democrats are in better shape than you think in Michigan.
The current conventional wisdom says that former Michigan Secretary of State Terri Lynn Land holds close to even odds in retaking Michigan's Senate seat for Republicans. Silver pegs the GOP's odds at 45 percent, while the Upshot team at The New York Times puts the GOP's chances at 50/50. The mere fact that a Michigan Senate race is competitive says a lot about the national environment, given that the last time Republicans won a Senate election in the state was two decades ago — Spencer Abraham's victory in 1994.
Yet the bullish predictions for Republicans in Michigan are largely in response to polls showing Land running competitively against expected Democratic opponent Gary Peters and her solid fundraising early on. But at this point, the early polls are akin to a crude generic-ballot test than anything reflecting a campaign between two veteran politicians. Most voters are unfamiliar with both candidates despite their deep resumes. And the competitive polling is affected by the early millions spent in anti-Obamacare ads by Americans for Prosperity against Peters, whose allies haven't yet matched their spending on air.
In Michigan, Republicans have a long history of seeing highly touted statewide recruits (Dick DeVos, Mike Bouchard, Pete Hoekstra) fade in the wake of organized labor's efforts, which has a solid record of turning out Democratic voters. If the highly touted investment in turnout techniques succeeds, it will have to work in Michigan — a presidential battleground with a sizable share of African-American votes and where Democratic organizers have plenty of experience.
And I'm not as sold on Land's strength as a candidate, simply based on her solid fundraising numbers. It took a while for Senate strategists in Washington to embrace her campaign, and she has kept a low profile in the race. Peters may not be a particularly strong candidate, either — the congressman already replaced his campaign manager — but has shown some savvy in winning a tough primary in 2012 and by voting with House Republicans to roll back elements of Obama's health care law. All told, Peters is more than a slight favorite in the race, barring a large Republican wave.
By contrast, Republican state Sen. Joni Ernst is looking increasingly formidable in the Iowa Senate race, thanks to her compelling profile and rare ability to unite the party's establishment with the grassroots. A female Iraq War veteran, Ernst has struggled with fundraising but caught late momentum thanks to a catchy ad arguing her hog-castrating background will lead her to cut pork in Washington. Mitt Romney and Sarah Palin both endorsed her, and she has tacit support from Gov. Terry Branstad. Ernst is running neck and neck with GOP businessman Mark Jacobs, who has outspent her in the primary.
If she wins the nomination, Republicans could boast a compelling female contender — in a predominantly-white state where disapproval of Obama runs high. Meanwhile, Braley's comments insulting farmers at a Texas fundraiser are damaging and bound to hurt him when Republican groups use the footage in campaign ads. The Upshot pegs the GOP chances at a mere 14 percent, with Silver at 25 percent. I'd put the GOP's chances much closer to 50-50. (Even if the deep-pocketed Jacobs wins the nomination, Republicans should be able to run competitively here, although Democrats would have more opposition research to utilize against him.)
2. Sens. Jeff Merkley and Mark Warner are more vulnerable than the models suggest.
As in Iowa, the models struggle with assessments featuring challengers with low name identification. Merkley and Warner are both favored to win, but by predicting them as near locks for reelection — the Upshot puts their odds at 99 percent or more — the models are underestimating the strength of their lesser-known opponents.
Warner is a personally popular senator and former governor, but his approval ratings have been soft in recent polling. He leads Ed Gillespie, a former Republican National Committee chairman who's well-known in Washington but is virtually anonymous to most Virginia voters. Yet Gillespie will have the resources to get his message out — he raised $2.2 million in the last quarter — in a battleground state that isn't immune to the national environment. At this time in 2006, former Sen. George Allen was being touted as a future presidential candidate; he lost in a wave election to Jim Webb. With signs that 2014 could be another landslide year, this time for Republicans, it's a race worth watching.
Another sleeper race is in Oregon, where Republicans are likely to nominate physician Monica Wehby to challenge freshman Sen. Merkley. Just watch Wehby's introductory ad and you can see why GOP strategists think she could pose a serious challenge to the senator. The problems with Oregon's health care exchanges — state officials just abandoned the troubled system for the federal exchanges — also makes the health care issue a local one that a Republican doctor could effectively exploit.
Merkley's campaign released their internal numbers, showing the incumbent at 52 percent against Wehby before the primary. That's a decent place to be, but far from safe territory — especially if outside conservative groups decide to spend aggressively to target the incumbent.
3. Scott Brown gets no respect.
For a former senator whose entry into the race bolstered Republican hopes of retaking the Senate, the models don't like his chances. Like Silver, I share his skepticism that Brown is as formidable a candidate as the early hype says he is. He's running against a well-liked senator and needs to overcome skepticism that he's a carpetbagger. But his chances are better than the 12 percent that Upshot gives him and the 25 percent chance that Silver does.
New Hampshire is a state that frequently follows the national environment — just look at the unstable two-seat House delegation that flips with many recent wave elections. The Senate dynamic is similar: John Sununu defeated Jeanne Shaheen in 2002 — a good Republican year — and Shaheen returned the favor in 2008, a great Democratic year. In the GOP wave election of 2010, GOP Sen. Kelly Ayotte crushed Democratic Rep. Paul Hodes, who represented half the state, by 23 points.
Brown won his first Senate race riding the national wave against the president's health care law, and he's positioned to capitalize on dissatisfaction with the law's implementation this time around. That doesn't make him a favorite against Shaheen, but it gives him more than a fighting chance.
4. Don't bet against Sen. Mark Pryor, but don't overestimate his chances, either.
The two models hold wildly different views on the state of play in the Arkansas Senate race. Silver is bullish on a Republican pickup, giving GOP Rep. Tom Cotton 70 percent odds to oust the Democratic incumbent, Mark Pryor. But thanks to a recent New York Times/Kaiser Family Foundation poll showing Pryor with a double-digit lead, the Upshot ratings now view the Democratic senator as the favorite, with just 42 percent odds of losing. Part of the difference between the two is the models' reliance on limited public polling — Silver's model was released before the favorable Pryor poll came out.
But in reality, there's not a whole lot of difference between the polls conducted in the race. All show Pryor in trouble — stuck in the mid-40s, an uncomfortable spot for an incumbent — but holding a reserve of personal favorability that can sustain him through a tough environment. And all show the national environment in Arkansas is treacherous for any incumbent Democrat — particularly one who voted for the president's health care law.
Indeed, the New York Times poll that drove Republicans batty — the RNC actually issued a statement condemning the survey methodology — contained lots of good news for Cotton. His "double-digit" deficit was attributable to his lower name recognition. As my colleague Ronald Brownstein pointed out, Cotton is winning only about half of Obamacare disapprovers in Arkansas, thanks to many people not knowing who he is. That number should rise considerably as his profile grows, and would close the gap.
At this point, this race is a toss-up, though Democrats will need to disqualify Cotton as an acceptable challenger to maintain their lead.