White House Provides Path Forward in Combating Campus Sexual Assaults
Recommendations include an annual student survey on sexual assault and a new website detailing different schools' history with sexual violence.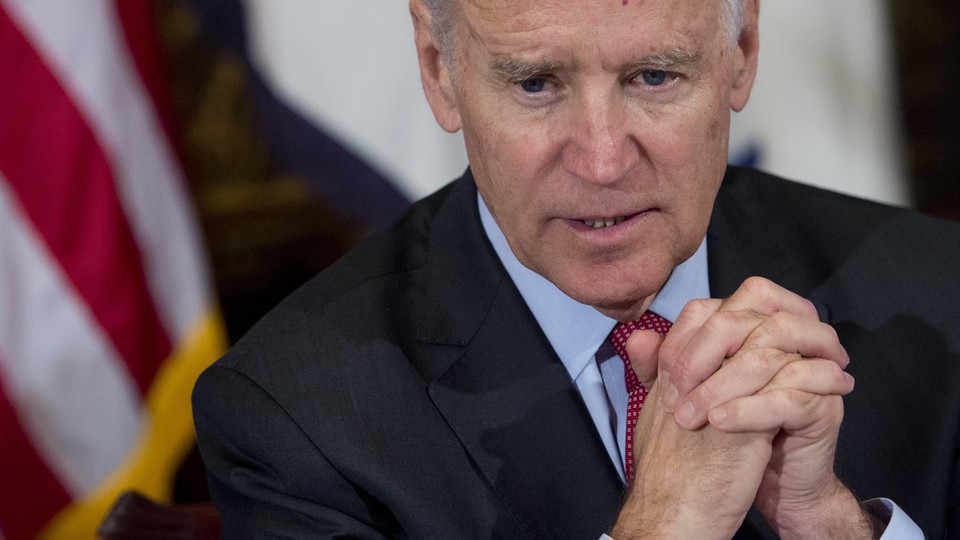 The White House on Tuesday will release recommendations from its Task Force to Protect Students from Sexual Assault, the first in a series of proposals from the Obama administration to combat the epidemic of rapes on college campuses.
Senior administration officials previewed the recommendations in a call with reporters on Monday evening, noting that the proposals are the result of 90 days of talks with colleges of all sizes and stripes, as well as administrators, students, parents, advocates, law enforcement, and victims.
The report is just the first step that the administration is taking to combat sexual assaults on college campuses. One in 5 college women are sexually assaulted during their college career, most often during the first two years of school and most often by a person they know, one official said, citing a 2007 survey. "This is not a woman's issue, in the sense that it is ours alone to fix," the official said, calling the report an "important step forward."
The recommendations include the launch of a new website, NotAlone.gov, which will provide information on local rape crisis services and the history of sexual violence at various institutions of higher learning. "[It's a] very poignant name for us because we heard from so many survivors who said they felt alone," one senior administration official said.
Perhaps most significantly, the task force is also borrowing a recommendation from Congress that has the support of members in both chambers. Under that proposal, universities will be encouraged to conduct so-called "climate surveys" annually to get more data on the prevalence of campus sexual assaults and attitudes that students hold towards rape, and to find out whether students are aware of how to get counseling and other services. The anonymous surveys, which have already had some success in the military, would be voluntary for colleges and universities to begin with, but administration officials hope to make them mandatory by 2016.
Additional recommendations include improving training for campus officials and health care workers and creating a model to help universities deal with sexual assaults while protecting the confidentiality of victims.
One official said that the universities participating in the task force's listening tour showed a "tremendous" amount of support for the process. "We think [these recommendations] will be welcomed by schools," the official said.
The White House will officially unveil the task force's recommendations at an event on Tuesday. Sens. Kirsten Gillibrand, D-N.Y., and Claire McCaskill, D-Mo., who have been strong advocates for preventing sexual assaults in both the military and in college settings, are slated to attend. Both senators are supportive of the task force's recommendations, according to a senior administration official.