U.S. Promises Not to Sue Companies for Discussing Hacks
Federal agencies are encouraging businesses to work together to thwart hackers.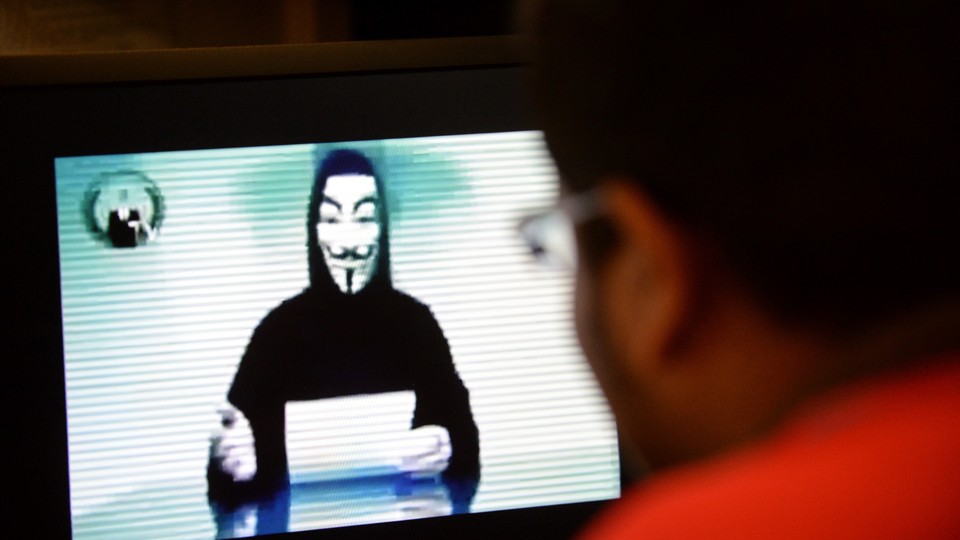 The Obama administration wants companies to work together to battle hackers.
The Justice Department and the Federal Trade Commission issued a formal policy statement Thursday, assuring businesses that they will not face federal lawsuits for sharing information with each other about attacks on their computer systems.
Companies have been nervous that discussing information about hackers could run afoul of antitrust laws, which restrict the ability of businesses to coordinate with each other. The laws are intended to prevent companies from stifling competition and inflating prices.
But the policy document issued Thursday states that sharing cybersecurity information such as incident reports, malicious code, or alerts is "highly unlikely" to violate the antitrust laws. Officials said that companies with questions about any particular business practice can contact the federal agencies for guidance.
Speaking at a press conference, Deputy Attorney General James Cole said the massive data breach at Target is "just another reminder of how far-reaching the cyberthreat has become." He said the administration's guidance "lets everyone know that antitrust concerns should not get in the way of sharing cybersecurity information."
Bill Baer, the head of the Justice Department's Antitrust Division, said the policy statement is an "antitrust no-brainer," and he explained that "as long as companies don't discuss competitive information like pricing and output when sharing cybersecurity information, they're OK."
He acknowledged that the statement won't affect private antitrust lawsuits, but he noted that the courts often defer to the legal interpretations of the antitrust agencies.
Rand Beers, a White House adviser, argued that it is critical that companies continually assess their networks and share information about the latest attacks. Otherwise, a single virus can quickly spread through entire industries, he warned.
The officials said the guidance will help companies respond to vulnerabilities, such as the recently discovered "Heartbleed" bug, which has undermined security on much of the Web.
The policy statement is the Obama administration's latest effort to bolster cybersecurity, which officials say is one of the most serious national security issues.
President Obama urged Congress to pass comprehensive cybersecurity legislation in 2012 that would have set security standards for critical infrastructure (such as banks and power companies) and encouraged cybersecurity information sharing. Republicans blocked the bill, warning it would impose unnecessary regulations on businesses.
Obama issued an executive order in early 2013 that created voluntary guidelines to help critical infrastructure operators protect their systems. But the information-sharing portion of the legislation had remained largely unaddressed.
Obama administration officials insisted Thursday that Congress must still pass cybersecurity legislation. FTC Chairwoman Edith Ramirez urged lawmakers to empower her agency to fine companies for inadequate data security, and to set a national standard requiring companies to notify consumers in the event of a data breach.
Cole said legislation is still needed to allow the government and private sector to share information with each other. He also pushed for tougher penalties for hackers and expanded authority to seize servers and Internet domains.