TV Just Came Around on Global Warming. Will Anyone Care?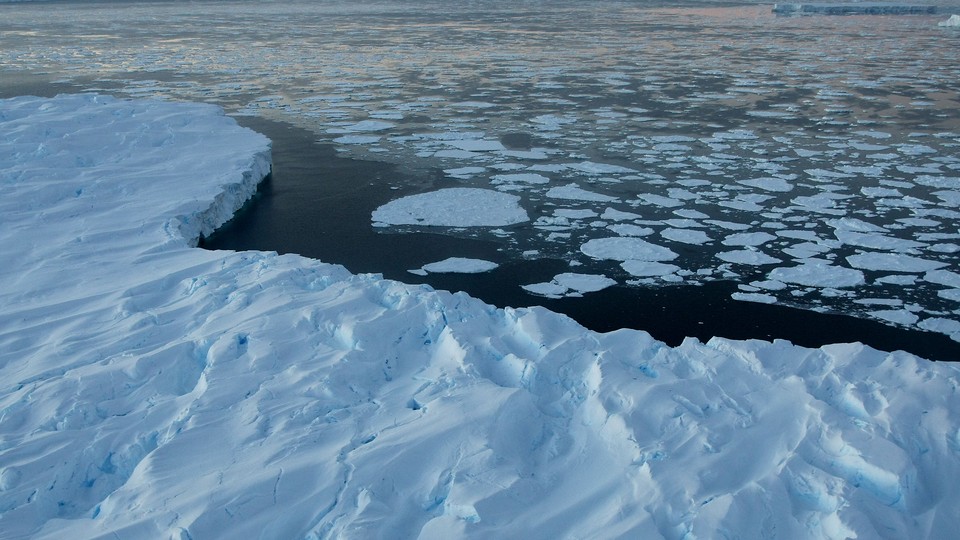 Mr. DeMille, climate change is ready for its close-up.
Environmentalists have long complained that climate issues are largely ignored on television news. And when climate does make the main screen, the discussion is not about how to address global warming, but instead on a question that the movement — and the vast majority of scientists — consider long-settled: whether human activity is changing the climate.
On Sunday, however, the movement could hardly complain about its place in the spotlight.
Showtime launched the first hour of the nine-part series Years of Living Dangerously — a series focused on the effects of climate change and possible solutions to address it. President Obama is participating, and granted the series a sit-down interview focused solely on climate change.
Hollywood is bringing its heavy hitters as well: The series is produced by James Cameron, the director of cinema juggernauts Avatar and Titanic, and features celebrities like Arnold Schwarzenegger, Harrison Ford, and Jessica Alba. It will feature Hollywood-ready images like wildfires, melting ice caps, and swooping helicopter rides.
The series is earning kudos from greens — Dan Weiss of the Center for American Progress called it "a cure for mainstream media attention deficit disorder" — but getting climate change in the spotlight was never their end game.
Environmentalists want the public to be aware of climate change and to demand their government do something about it. And on that score, it's unclear whether the Showtime series has the juice to move the needle.
Twenty-three million subscribers pay for the premium channel, and the network's demographics suggest the series will preach largely to the converted.
A 2012 study by the brand think tank Buyology found that Showtime — along with fellow premium network HBO — was the most politically polarizing of the major networks, with its content generally finding favor among Democrats. So the documentary isn't likely to change the minds of any skeptics, and it may not even reach them.
Still, the Left sees reason for excitement.
The debut also comes just a week after NBC News aired a one-hour special hosted by Ann Curry titled "Our Year of Extremes: Did Climate Change Just Hit Home?" The piece tackled extreme weather and featured trips to the Arctic, drought-stricken areas of the American West, and coastlines that face rising sea levels.
That program too hinged on a statement of fact: There is "virtually no debate among climate scientists" that climate change is taking place, Curry said, adding that there's "no doubt that the planet is getting warmer."
Angelo Carusone, executive vice president of Media Matters, said that the two specials can act as a "vanguard," but it's not enough to tip the scales of mainstream climate coverage.
The left-leaning media watchdog has criticized networks and Sunday shows for too often covering climate change as a debate rather than interviewing scientists or discussing the effects. But Carusone said that both Showtime and NBC coming from the position that climate change is real does mark a shift. "Ending this debate is controversial, but someone needs to do so, and maybe that's the takeaway," he said.
Such a shift would also address traditional gripes about the coverage of climate. A recent Union of Concerned Scientists report graded three major cable news networks for their climate-science coverage and found that only 28 percent of the coverage on Fox News met their standards for accuracy, compared with 70 percent on CNN and 92 percent on MSNBC.
And a report from left-leaning Media Matters found that although coverage of climate change and global warming on news networks had increased over last year, the total coverage was still well below its 2009 high and did not typically rely on science. Only two scientists appeared on a Sunday show — both on CBS's Face the Nation — last year, the group found.
But with those two grand-scale projects — one on a major network — stating the existence of climate change, the issue has essentially gone from a Lifetime original movie to the Lord of the Rings trilogy.
The Ann Curry hour is also indicative of what could be a larger shift for NBC. The network was lauded for its coverage of the United Nations Intergovernmental Panel on Climate Change report last month, which featured two scientists from the panel.
The new attention, Carusone said, could mark a pivot point, at least for one network.
"I think this is a reflection of two things: the hollowness of the overall landscape and the anxieties around the inaction starting to percolate and feeding a demand to end this endless debate," said Angelo Carusone, executive vice president of Media Matters. "When a major network devotes that much time to it, it shows they're responding to a demand."