The Least Obese City in the Country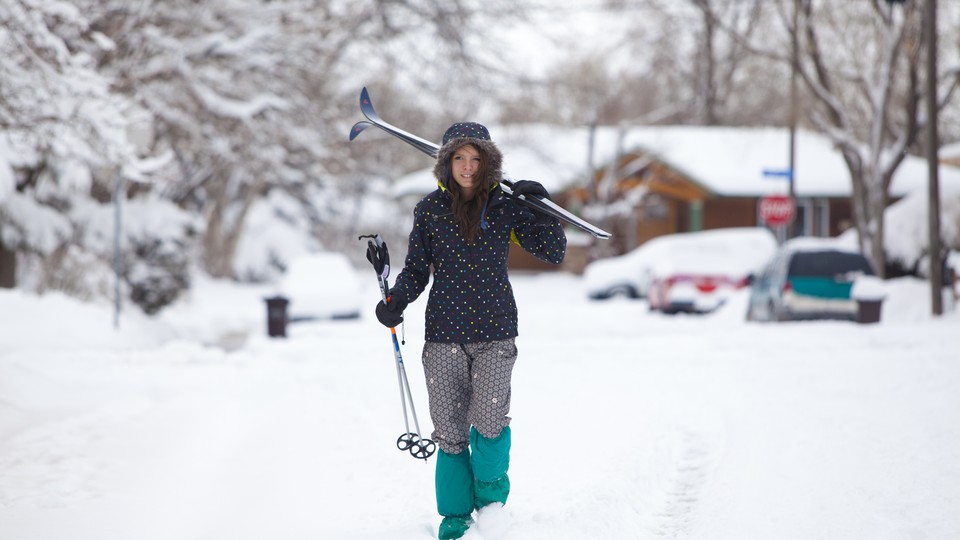 If you need inspiration to finally follow through on your New Year's resolution, consider moving to Colorado. For the fourth consecutive year, Boulder has the lowest obesity rate in the country, according to Gallup.
At 12.4 percent, Boulder's obesity rate is less than half the national average of 27.1 percent. Two other metro areas in Colorado — Fort Collins-Loveland and Denver-Aurora — also made the top 10 for communities with the lowest obesity rates.
Why so healthy, Colorado? Gallup posits that it's because of Coloradans' proclivity for exercising in the Great Outdoors. "Colorado is known for its outdoor spaces and activities, which attracts active residents and encourages residents to live healthy lifestyles," the report reads.
Gallup gathered data from January 2012 to December 2013, measuring respondent behaviors such as smoking, exercise, and eating fruits and vegetables frequently.
And the most obese city? That corpulent title goes to the region where the borders of West Virginia, Kentucky, and Ohio meet. Nearly 40 percent of residents in the Huntington, W.Va.-Ashland, Ky.-southern Ohio area are obese. Gallup found that the congressional district with the lowest overall well-being was also in Kentucky.
Unfortunately, metro areas with relatively low obesity rates are the exception to the rule. Gallup data show that American cities and states are losing their fight against obesity:
Adult obesity rates are above 15 percent in all but one of the 189 metro areas that Gallup and Healthways surveyed in 2012 and 2013. The U.S. Department of Health and Human Services' Healthy People 2010 program had a goal of reducing obesity to 15 percent in each state. No state and only one U.S. metro area has achieved this goal.
To employ a terrible pun, it looks like public-health workers still have a lot on their plates.