The Country's Biggest Union Leader Wants Elizabeth Warren to Be President
He said Warren is "the prototype of a person we would want to be president of the United States."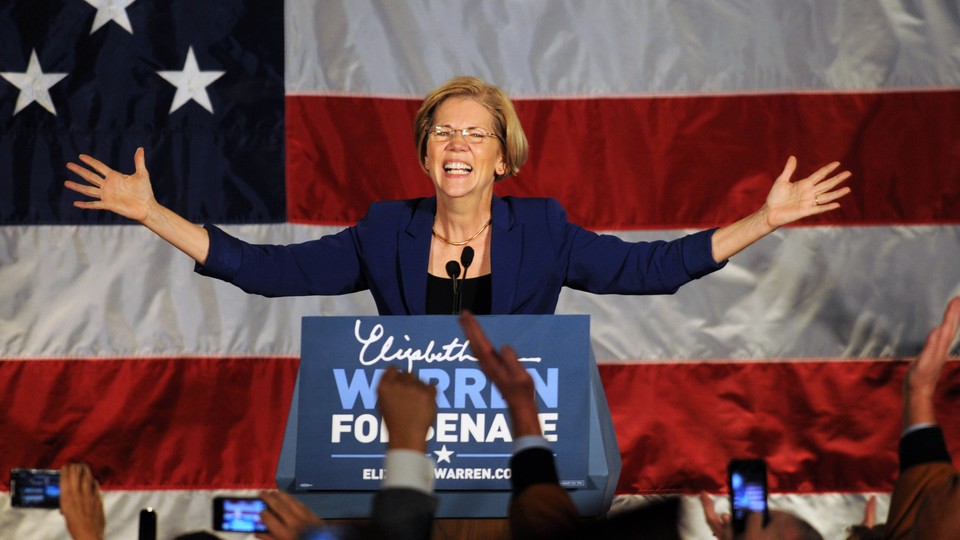 Richard Trumka, president of the AFL-CIO, America's largest federation of labor unions, may be the most visible union leader in the country. And he's certainly not shy about sharing his political opinions.
In a Reddit "Ask Me Anything" session, one user asked Trumka for his thoughts on Sen. Elizabeth Warren.
"I have met Elizabeth Warren on multiple occasions," Trumka responded. "In my opinion, she is the prototype of a person we would want to be president of the United States. She has a very well-defined set of values and unlike many politicians, she actually sticks by those values and fights to implement them."
"In short," he wrote, "it don't get no better."
This isn't the first time Trumka has touted Warren. He has known her since before her days in the U.S. Senate, and campaigned for her in 2012. "There may be dozens of good reasons for us to vote for her, but it's crazy not to vote for her because she's a woman, or because she's a college professor, or for any other superficial reason," he told Massachusetts union members.
Unfortunately for Trumka, Warren has clearly said she doesn't plan  to run for higher office in 2016. "I'm not running for president, and I plan to serve out my term," the senator said at a press conference last December.
Like Warren, Trumka is a huge advocate of financial regulations and Wall Street reforms, in addition to labor rights. In an interview with Salon in 2011, Trumka railed against the U.S. wage gap. "If you look at what happened for the last 30 years, the rich and the well-to-do and the corporations had a party, and working people weren't invited to the party," he said.
During his Reddit AMA, Trumka was also asked what the AFL-CIO plans to do in the face of unions' declining power. "We are working diligently with our progressive friends and allies and strategic partners to change the policies that spawned this flat-wage, immobile economy," he said. Unions have a friend in Warren.