Seven in 10 Favor Mandated Contraception Coverage
Women and minorities are more likely to support the requirement, according to a new survey in the Journal of American Medical Association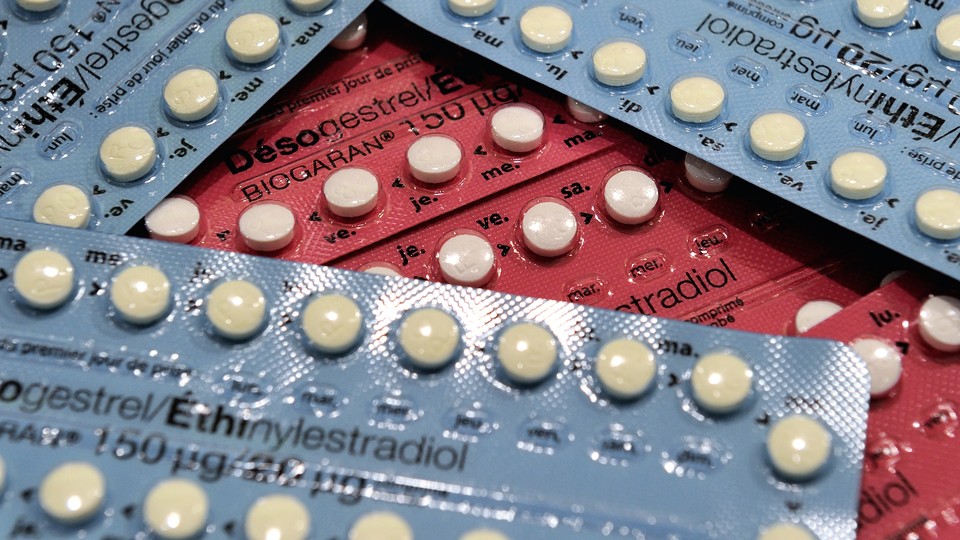 While the justices of the Supreme Court have not yet decided whether businesses have to provide contraception coverage to employees, the American people have — and they are for it.
That's the conclusion of a nationwide survey of 2,000 individuals just published in the Journal of the American Medical Association. Sixty-nine percent of respondents said that all health plans in the United States should include birth-control coverage. Nineteen percent said no. Ten percent were unsure. (Click for a larger view of the results).
(Journal of the American Medical Association)
Women approved of mandated birth control more than men (77 percent to 64 percent), and blacks approved more than whites (81 percent to 67 percent). Hispanics also had a higher rate of approval, at 76 percent.
Though it has widespread appeal, mandated birth control actually received the least amount of support among the services JAMA polled. Eighty-four percent said vaccinations should be mandated; 75 percent said dental care should be covered as well.
The latest findings back up previous polls. A 2012 ABC News/Washington Post survey found that 61 percent approve of contraception coverage. Previous polls have also found a sharp split between Democrats and Republicans on the issue (JAMA did not ask about political affiliation). In 2012, The New York Times reported that "while eight in 10 Democrats said they supported requiring birth control coverage, only four in 10 Republicans did."