Sen. Joe Manchin Is 'Leaving All His Options Open for 2016'
But, like everyone else, he isn't saying much more.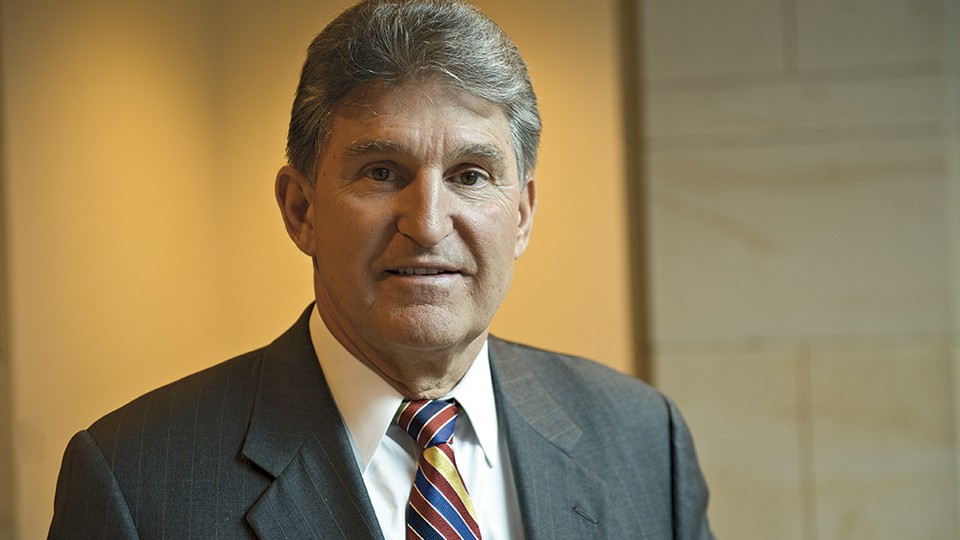 Sen. Joe Manchin is the most conservative Democrat in the Senate. But he may not be planning on staying there too long.
Manchin, who served one full term as West Virginia's governor before leaving for the Senate in 2010, appears to be eyeing his former office or another office for 2016 — two years before his term as senator is up.
"Senator Manchin loved being governor of West Virginia, and has made no secret of his frustration with the partisan gridlock and dysfunction of Washington," a Manchin spokesman told The Charleston Gazette on Thursday. "He is fully committed to his job as senator and fights every day to improve the lives of the people he is honored to represent."
"Senator Manchin is leaving all his options open for 2016, and will continue to look for the best way to bring common sense to Washington," the spokesman continued.
Greenwire has also reported there are "rumors" of Manchin switching parties, but a Manchin spokesman threw cold water on that notion. "I have never heard him mention that," Jonathan Kott, Manchin's communications director, told National Journal. "And his public answers have been pretty definitive."
If Manchin were to leave the Democratic caucus for some reason, it would be in line with his nonpartisan philosophy. A lifetime member of the National Rifle Association who'd enjoyed an "A" rating from the guns-rights group for years, Manchin made headlines (and enemies) by coming out in support of gun-control reforms after the shooting at Sandy Hook Elementary School in 2012.
Along with Sen. Pat Toomey, R-Pa., Manchin introduced a bill that would have required background checks on all commercial gun sales. Last April, the Manchin-Toomey amendment failed to advance in the Senate by six votes. But the two senators have recently teamed up again to promote a bill that would require schools that receive federal funding to perform background checks on all their employees.
Since introducing the gun legislation, Manchin has fallen from the NRA's good graces. In West Virginia, the group spent $100,000 in advertising against Manchin's gun-control proposals. He's also attracted a more literal sort of enemy. Last month, a West Virginia man was arrested for making multiple death threats against Manchin and his family.
Manchin's come a long way from being known as the candidate who famously shot a copy of the cap-and-trade bill in a campaign ad. Now, he might be taking aim at loftier targets.