Sen. Dean Heller to Encourage Boehner to Pass Unemployment-Insurance Extension Today
The Nevada Republican says he'll tell the speaker: "It's important that we get this done."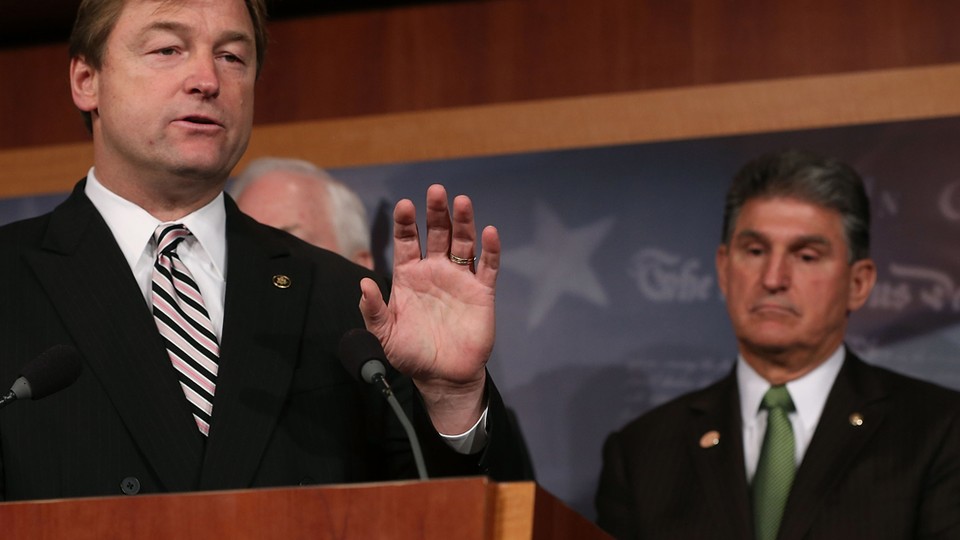 Sen. Dean Heller, R-Nev., will meet with Speaker John Boehner later Tuesday to encourage the House to renew unemployment-insurance benefits for millions of jobless Americans.
Heller said he is not certain whether the two will meet in person or speak by phone, but that he would press the speaker to take up legislation passed by the Senate earlier this month. That bill would renew the benefits through the end of May and provide retroactive checks for the long-term unemployed who have lost their benefits since the program expired Dec. 28.
Asked what he plans to tell the speaker, Heller said: "Let's move this legislation."¦ It's important that we get this done."
Boehner has long said he will not bring the legislation to the House floor without a separate jobs bill attached. He has also expressed reservations about the reimbursement checks, citing a letter from the National Association of State Workforce Agencies that indicated that states could have trouble providing retroactive benefits. Many states have stopped keeping track of beneficiaries since the program expired, the association wrote.
But Heller has expressed some optimism, noting that a handful of House Republicans support the bill and have written to Boehner asking for a floor vote.
Still, the clock is ticking. With the Senate bill slated to expire at the end of May, the House has little time to act. But Heller said the retroactive benefits alone are important enough to keep moving forward. "Of course I'm concerned about [the package expiring]. And I want the House to move on that right away. But, yeah, that's a concern."¦ We need to get this retroactively done to help these families that need the money," he said.
Asked whether he believes the speaker is open to moving on the Senate bill, Heller said: "I'll find out this afternoon."