Segregation Forever
Ending white supremacy does not merely require a passive sense that racism is awful, but an active commitment to undoing its generational effects.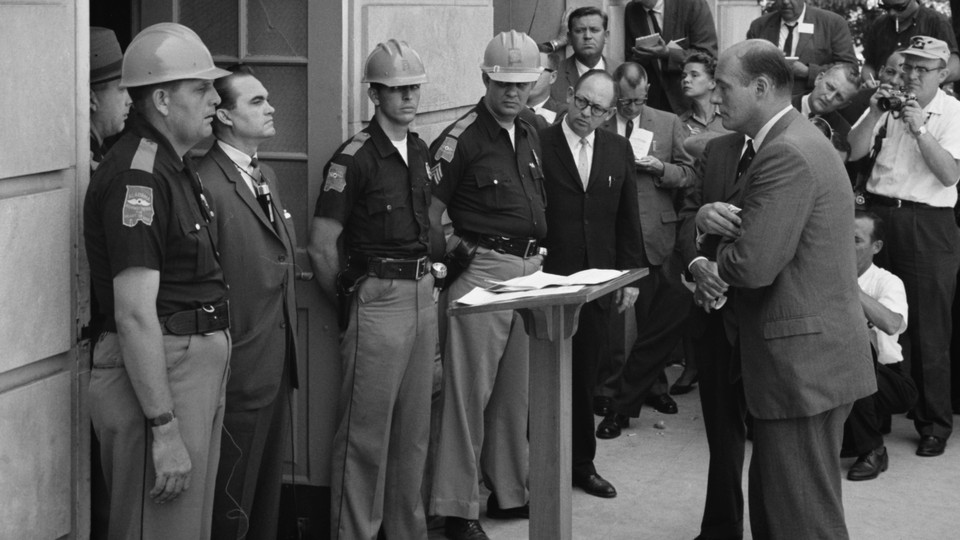 A few weeks ago I wrote skeptically of the jaunty uplifting narrative that sees white supremacy's inevitable defeat. One reason I was so skeptical was because I'd been reading the reporting of Nikole Hannah-Jones. If you haven't read her coverage on housing segregation you should. And then you should read her piece from this month's magazine on the return of segregation in America's schools:
Schools in the South, once the most segregated in the country, had by the 1970s become the most integrated, typically as a result of federal court orders. But since 2000, judges have released hundreds of school districts, from Mississippi to Virginia, from court-enforced integration, and many of these districts have followed the same path as Tuscaloosa's—back toward segregation. Black children across the South now attend majority-black schools at levels not seen in four decades. Nationally, the achievement gap between black and white students, which greatly narrowed during the era in which schools grew more integrated, widened as they became less so.

In recent years, a new term, apartheid schools—meaning schools whose white population is 1 percent or less, schools like Central—has entered the scholarly lexicon. While most of these schools are in the Northeast and Midwest, some 12 percent of black students in the South now attend such schools—a figure likely to rise as court oversight continues to wane. In 1972, due to strong federal enforcement, only about 25 percent of black students in the South attended schools in which at least nine out of 10 students were racial minorities. In districts released from desegregation orders between 1990 and 2011, 53 percent of black students now attend such schools, according to an analysis by ProPublica.
Hannah-Jones profiles the schools in Tuscaloosa where business leaders are alarmed to see their school system becoming more and more black, as white parents choose to send their kids to private (nearly) all-white academies or heavily white schools outside the city. It's worth noting that the school at the center of Hannah-Jones' reporting—Central High School—was not a bad school. On the contrary, it was renowned for its football team as well its debate team.
But this did very little to slow the flight of white parents out of the district. (This is beyond the scope of Hannah-Jones's story, but I'd be very interested to hear more about the history of housing policy in the town.) Faced with the prospect of losing all, or most of their white families, Tuscaloosa effectively resegregated its schools. 
There doesn't seem to be much of a political solution here. It's fairly clear that integration simply isn't much of a priority to white people, and sometimes not even to black people. And Tuscaloosa is not alone. I suspect if you polled most white people in these towns they would honestly say that racism is awful, and many (if not most) would be sincere. At the same time they would generally be lukewarm to the idea of having to "do something" in order to end white supremacy.
Ending white supremacy isn't really in the American vocabulary. That is because ending white supremacy does not merely require a passive sense that racism is awful, but an active commitment to undoing its generational effects. Ending white supremacy requires the ability to do math—350 years of murderous plunder are not undone by 50 years of uneasy ceasefire.
A latent commitment to anti-racism just isn't enough. But that's what we have right now. With that in mind, there is no reason to believe that a total vanquishing of white supremacy is necessarily in the American future. 
"History travels not only forwards, history can travel backwards, President Obama said recently. "Our rights, our freedoms—they are not given. They must be won. They must be nurtured through struggle and discipline and persistence and faith."
Indeed. But for right now, the struggle for integration is largely over.