Republican Fears Comcast Will Crack Down on Conservative Media
The cable giant's power would only grow with the Time Warner Cable deal.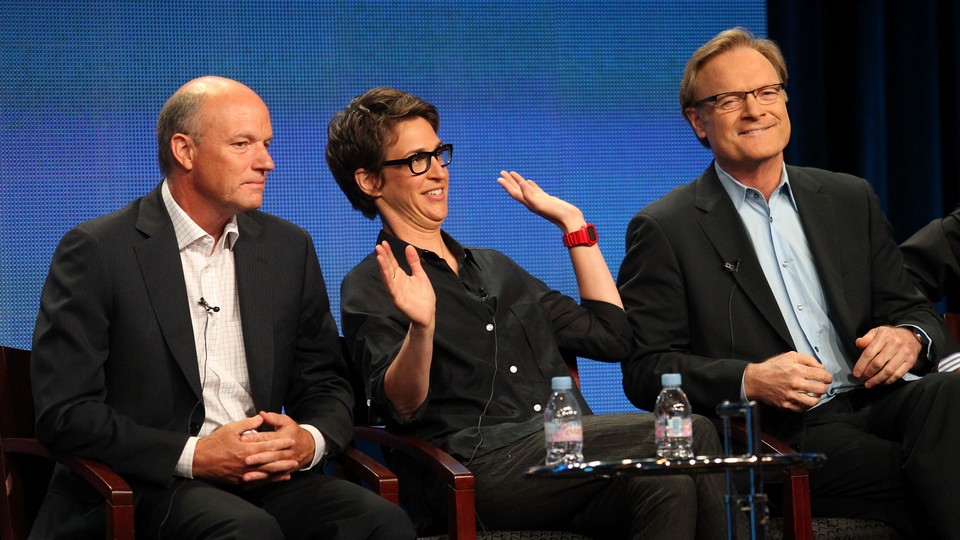 Sen. Mike Lee is worried that Comcast, which owns NBC-Universal, could discriminate against conservative media outlets.
"Considering the well-known political leanings of NBC, I've heard concern that Comcast might have the incentive and the ability to discriminate against certain political content, including for example conservative content," Lee, a Utah Republican, said Wednesday during a Senate Judiciary Committee hearing on Comcast's planned purchase of Time Warner Cable.
"And that capacity could be significantly enhanced as a result of this transaction," the senator warned.
David Cohen, a Comcast executive vice president, insisted that even after the merger, his company will lack the market power to discriminate against any TV channels — regardless of their political leanings.
Comcast has already promised to sell off Time Warner Cable systems in areas that cover 3 million subscribers. Cohen promised that that divestiture would give the combined company control over less than 30 percent of the TV market.
The Federal Communications Commission used to have rules that barred cable TV providers from controlling more than 30 percent of the market. The courts have thrown out those rules, but Cohen argued that the fact that Comcast will still come under the cap is a "compelling argument" that there shouldn't be a concern about unfair market power.
But Gene Kimmelman, the head of consumer advocacy group Public Knowledge, argued that Comcast's ownership of NBC gives the provider an incentive to discriminate against competing TV channels.
James Bosworth, CEO of the cable golf channel Back9Network, also expressed concern about Comcast's power to drop TV channels that would hurt NBC-Universal properties. The company owns its own golf-focused network, the Golf Channel.
In addition to providing cable TV service, Comcast and Time Warner Cable are also the nation's biggest broadband Internet providers.
To receive permission to buy NBC-Universal in 2011, Comcast agreed to abide by the FCC's net-neutrality rules. Those regulations require Internet service providers to provide equal access to all websites. Because a federal court struck down those rules earlier this year, Comcast is the only provider that is still barred from blocking or slowing down any websites (including conservative ones).
Despite that obligation, which expires in 2018, Kimmelman warned that Comcast will become a gatekeeper with unprecedented control over the Internet.