President Obama's approval rating remains ominously weak among the constituencies that could tip the battle for control of the Senate in November, the latest Allstate/National Journal Heartland Monitor Poll has found.
Obama's overall approval, standing at just 41 percent, remains near the lowest level ever recorded in the 20 Heartland Monitor Polls since April 2009. And only one in four adults say his actions are increasing economic opportunity for people like them, also among his worst showings in the polls. His numbers are especially meager among the non-college and older whites that dominate the electorate in the seven red-leaning states where Democrats must defend Senate seats in November. These findings are taken from the 20th quarterly Allstate/National Journal Heartland Monitor Poll conducted by the Strategic Communications Practice of FTI Consulting.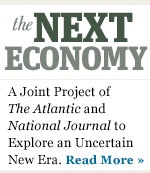 The one solace for Democrats in the new poll is that Congress is even more unpopular than the president. Just 11 percent of those surveyed said they approved of Congress's performance, while 80 percent disapproved. In the five times the Heartland Monitor has tested Congress' rating since November 2012, only last November did it score more poorly, with just 9 percent approving and 84 percent disapproving.
Generally, though, attitudes toward the incumbent president have played a bigger role than views about Congress in shaping the results of midterm elections. And attitudes toward Obama, and the nation's direction, remain distinctly chilly.
Just 27 percent of those polled said they believed the country is moving in the right direction; 62 percent say they consider it off on the wrong track. That's slightly better than the results last fall, but much gloomier than the assessment around Obama's reelection in fall 2012. The racial gap on this question is huge: 41 percent of minorities say the country is moving in the right direction, but only about half as many whites (22 percent) agree. (Among whites without a college degree, just one in six see the country moving on the right track, only about half the level among whites with at least a four-year degree.)