Obamacare Clears 7 Million Sign-Ups
President Obama took a victory lap as enrollment cleared a major milestone.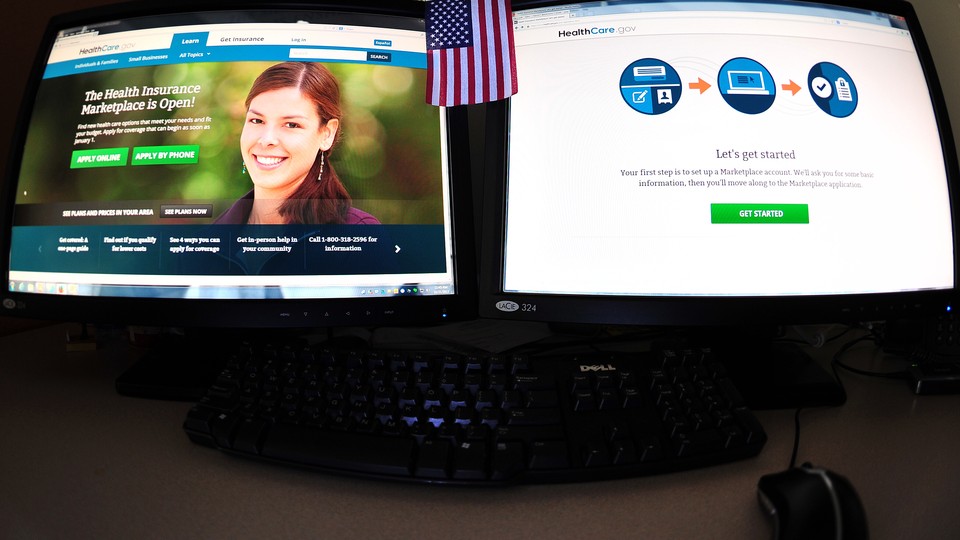 President Obama took a victory lap Tuesday after announcing that more than 7 million people have signed up for health care coverage through the Affordable Care Act.
Roughly 7.1 million selected a plan before the enrollment deadline, Obama said, fueled by a last-minute surge on Monday. Obama used the announcement to criticize the law's Republican critics, including governors who have rejected its Medicaid expansion and members of Congress campaigning on promises to repeal it.
"The debate over repealing this law is over. The Affordable Care Act is here to stay," Obama said in a Rose Garden address.
The health care law remains politically unpopular, with public opinion falling along partisan lines, and Democrats up for reelection this year have made a point to distance themselves from Obamacare.
Nevertheless, Obama scolded Republicans for their opposition on Tuesday.
"Why are folks working so hard for people not to have health insurance?" he said. "Why are they so mad about the idea of folks having health insurance?
Clearing 7 million sign-ups is a big political victory for the White House — and the total will likely continue to grow before official enrollment numbers are released later this month.
The 7 million figure does not include people who enrolled Monday through state-based exchanges, White House press secretary Jay Carney said during his briefing Tuesday, and people who were "in line" for the federal exchange by midnight will be allowed to complete the enrollment process.
People can also enroll throughout the year if they become eligible by way of a change in circumstances, such as leaving a job.
"This law is doing what it's supposed to do. It's working," Obama said.
Before the disastrous HealthCare.gov launch, the Congressional Budget Office estimated that the exchanges would cover 7 million people this year. CBO downgraded that to 6 million to account for the website's troubles. And throughout, Republicans predicted that enrollment would fall short of either expectation.
The number of people who actually gained coverage through Obamacare's exchanges will not be as high as the 7.1 million total Obama announced Tuesday. That figure refers to the number of people who have selected a plan, including those who didn't go on to pay their first premium — the last step to actually getting covered.
It's also not clear how many enrollees were previously uninsured — a key measure of the law's success in reducing the number of uninsured Americans.