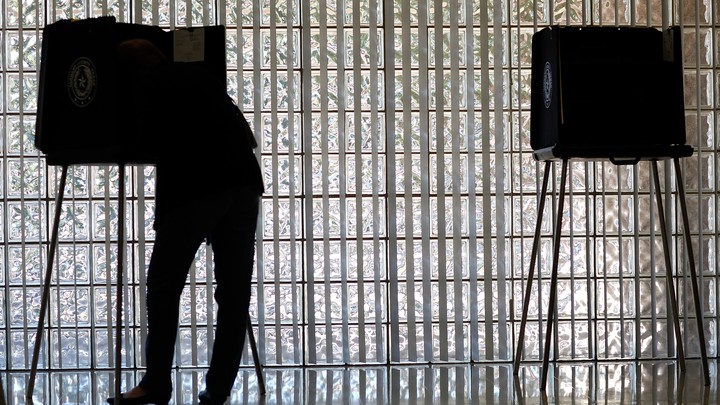 In 2012, life in Mississippi might have gotten better, but it's still the worst state in the country for elections, according to a new survey from Pew Charitable Trusts.
Pew creates a composite "Elections Performance Index" based on 17 factors (some of which include voting-wait time, turnout, registration rate, the robustness of the state's election data, availability of online voting information, and use of provisional ballots). Read the full list of criteria here. Taken together, they provide a ground to compare states, which have varying election laws and practices.
The average score of all states increased from 2008 to 2012, and voting-wait times nationally actually decreased by about three minutes.
But "Mississippi had the lowest EPI average in all three years measured by the index: 2008, 2010, and 2012," the report states. You can see Mississippi on this plot of every state's scores (comparing performance in 2008 to 2012). Click for a larger view. From this, you can also get a general sense of which states are excelling in elections, and those that are failing behind.
Pew points to the lack of electronic records as the ill that's holding the worst-performing states back. For one, it recommends these states adopt online voter registration: It ensures accurate records from the start — no inaccuracies from poor handwriting — which decreases the use of provisional ballots and gives voters a simple way to chage their records.
Check out Pew's complete interactive comparing the states here.
We want to hear what you think about this article. Submit a letter to the editor or write to letters@theatlantic.com.
Brian Resnick
is a former staff correspondent at
National Journal
and a former producer of
The Atlantic
's National channel.