Mine Explosion Filmmakers: Manchin Wasn't Tricked Into Participating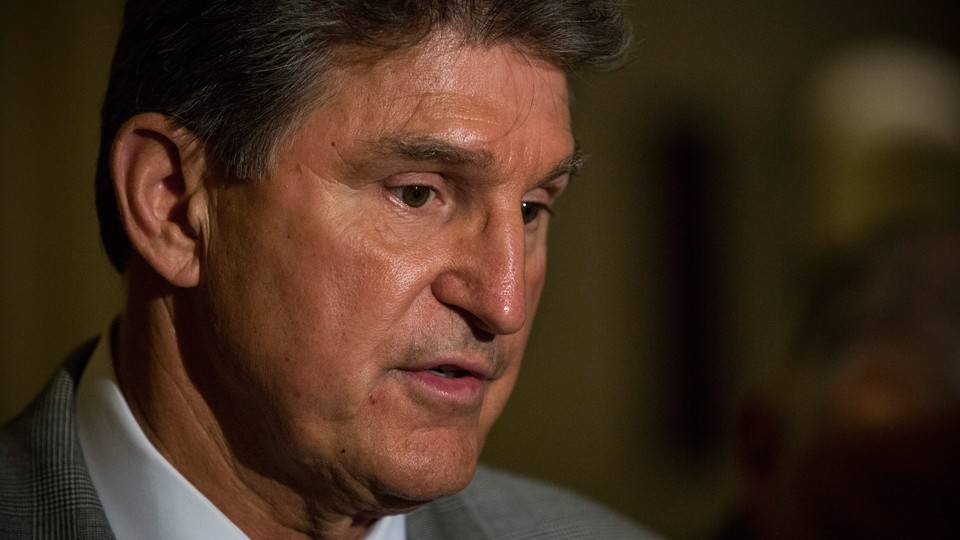 The film company behind a controversial documentary on a deadly coal mine disaster is denying that it tricked Sen. Joe Manchin into appearing in the film, even as the West Virginia Democrat insists he was duped into participating.
The company, Adroit Films, released a statement Wednesday afternoon saying that it "did not deceive or intend to deceive any interview subject about the film or its participants." Participants, Adroit said, signed a release before filming and were asked to "comment on mine safety and mine disasters."
Manchin, who is interviewed in the documentary, has said that he was duped about former Massey Energy CEO Don Blankenship's involvement in the film, in which Blankenship says federal investigators ignored evidence about the explosion that killed 29 miners.
Adroit's statement does not clarify whether subjects were informed that Blankenship was funding or would be appearing in the documentary, but says that information about a separate project with Blankenship was available on Adroit's website. That film — titled American Common Sense — concerned the cost of government regulations.
"The First Amendment to the United States Constitution provides for the freedom of the press and freedom of speech for individuals and companies," Adroit said. "Every person is entitled under the First Amendment to have an opinion and discuss matters of public concern, including Adroit Films and Don Blankenship."
In a statement Wednesday, Manchin accused Adroit of practicing "a pattern of deception while producing this supposed documentary."
"Nobody disputes Adroit Films' constitutional right to produce a documentary," he said. "What we dispute is their right to lie and deceive. They knowingly omitted the fact that Don Blankenship, a man whom I believe is responsible for the deaths of 29 miners, was funding their propaganda film in order to secure an interview."
The documentary released Monday says that a buildup of natural gas was behind the 2010 mine explosion, contrary to federal, state, and independent reports that blamed coal dust and a faulty ventilation system. In an interview on MSNBC, Blankenship said that his denial of manmade climate change biased federal investigators.
Several other participants in the film have since said they were not aware of Blankenship's involvement. In a joint statement, professors Tom Hethmon and Kim McCarter of the University of Utah Center for Mining Safety and Health Excellence said that filmmakers promised them "that the documentary for which we were interviewed was about the advancement of mine safety standards in this country, and that Don Blankenship had no involvement, financial or otherwise, in the film's production."
Explosion expert Martin Hertzberg also told the Charleston Daily Mail that he also was not aware that Blankenship was behind the video.
Manchin has vowed to take legal action against Adroit.