Just Another Pleasant Photo of America From Space ... Oh, Wait.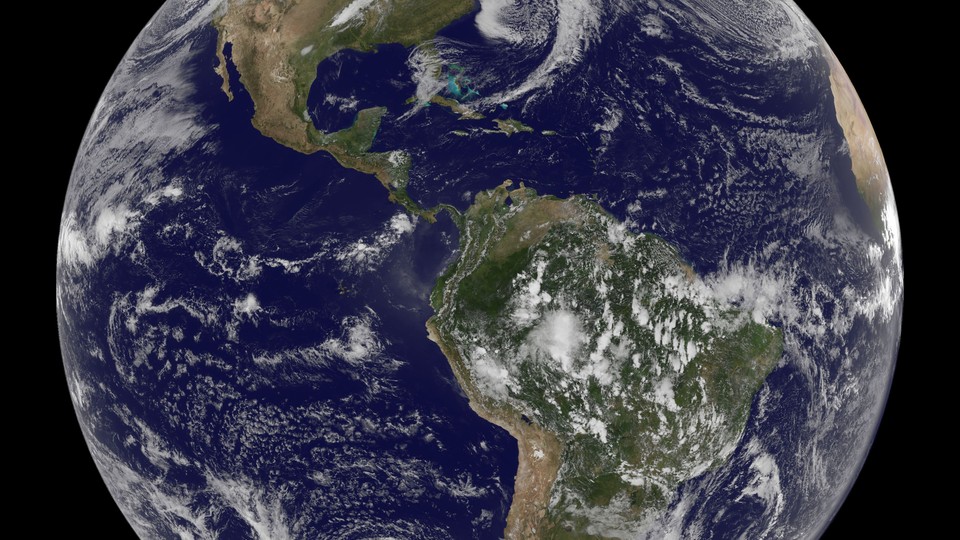 NASA is calling these spiral cloud formations malignantly lingering over the United States "dragons."
"NOAA's ... satellite image from March 31 shows the low pressure systems in the eastern Pacific Ocean, over the nation's Heartland, and in the eastern Atlantic Ocean," NASA writes of the photo captured Monday. "All three lows have the signature comma shape that make them appear to be curled up dragons."
Perhaps it's just us, but the image conjures up an allusion to another sort of fire entirely. But we had to make sure. National Journal's visual forensics team flipped the image for a more objective assessment.
(Nasa Goddard / Flickr)
And here's that same image overlayed with the results from an advanced contour mapping algorithm.
(Dramatic Illustration/Brian Resnick)
Good luck, America.