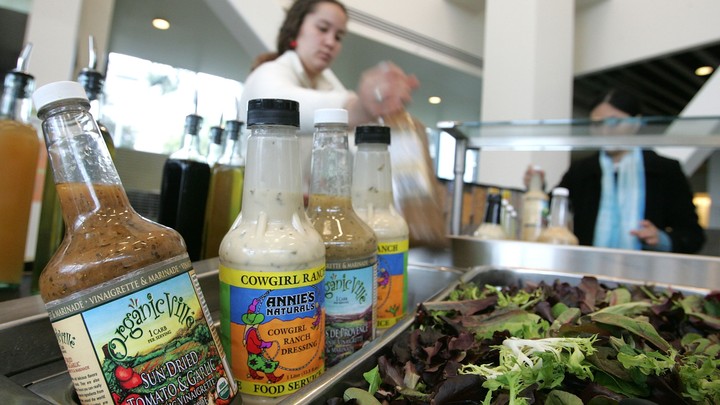 Here's a roundup of the education articles that caught Next America's eye from April 7 to 14. All address trends that particularly affect minority students.
College Students Can't Afford Food. As colleges admit more low-income students, they're seeing a rise in students who struggle to afford living expenses. As of the winter of 2014, 121 college campuses were operating food pantries to provide free food to students who would otherwise go hungry, up from four in 2008. Students who are experiencing food insecurity, advocates say, are often too embarrassed to ask for help. Washington Post
Sen. Rubio Proposes Student Loan Alternative. Sen. Marco Rubio has introduced legislation that would allow private investors to finance a student's college education in return for a percentage of the student's future earnings. "The same way that private investors invest in a business idea, they could invest in a person," the Florida Republican told Reuters. Startups like Upstart and Pave already offer this type of financing. Reuters
Texas Considers Adding a Class on Mexican-American Studies. Advocates say that bringing a Mexican-American studies elective to high schools statewide will allow students to gain a deeper understanding of Texas's history; opponents say the class will bring progressive politics into the classroom. The Texas Board of Education's members — 10 Republicans and five Democrats — will vote on the proposal this week. Latinos now make up the majority of Texas schoolchildren. NPR
Looking For Anti-Affirmative-Action Plaintiffs. Edward Blum, the legal entrepreneur who found the plaintiffs for the Fisher v. University of Texas Supreme Court case, is looking for more young people willing to accuse colleges of rejecting them because of their race. Blum's organization, the Project on Fair Representation, has set up websites inviting teenagers to take legal action against the University of North Carolina, the University of Wisconsin at Madison, and Harvard. New York Times
How Americans Are Saving for College. Families saving for college have put away an average of $15,346, according to the latest national survey from Sallie Mae and Ipsos. That figure represents an increase from last year's survey. Low-income families who are saving for college have put away an average of $3,762; two-thirds of low-income families aren't saving at all. Sallie Mae
Where Day Care Costs More Than College. Financial advisers say that families should start saving for college when their child is first born. But when should families start saving up for day care? The annual cost of day care for an infant exceeds the average cost of in-state tuition and fees at public colleges in 31 states, a report from Child Care Aware America finds. No wonder a growing number of mothers with young children are choosing to leave the work force and stay home. Washington Post
This article is part of our Next America: Higher Education project, which is supported by grants from the Bill & Melinda Gates Foundation and Lumina Foundation.
We want to hear what you think about this article. Submit a letter to the editor or write to letters@theatlantic.com.