Hillary Clinton 'Thinking About' Not Enjoying Life by Running for President
Clinton said she's relishing her post-politics life.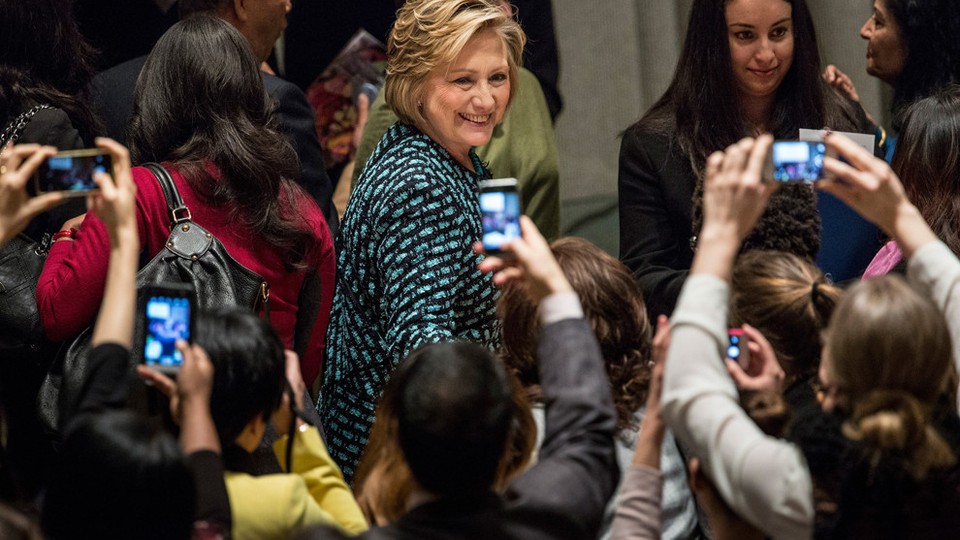 For Hillary Clinton, one quote can launch a thousand think pieces.
At a marketing conference in San Francisco on Tuesday, Hillary Clinton once again deflected a question about her presidential ambitions, but admitted she was "thinking about it."
Her speech was ostensibly about giving H-1B visas to skilled workers, but the inevitable 2016 question came up during the interview portion. Clinton shot a knowing glance to the audience and laughed as the interviewer asked, "What's your plan? Are you gonna do it?"
"I am thinking about it," Clinton said, to the audience's audible delight. "But I am going to continue to think about it for a while."
She said she's not in any hurry to decide. "I'm not going to make a decision for a while, because I'm actually enjoying my life," Clinton said. "I'm actually having fun."
Clinton's stop in the Bay Area was part of her four-day speaking tour across the West Coast, during which she could rake in as much as $1 million in speaker's fees. Add that to the war chest.