Google Just Bought a Drone Company That Facebook Passed On
The purchase is part of the tech giant's project to bring the Internet to the developing world.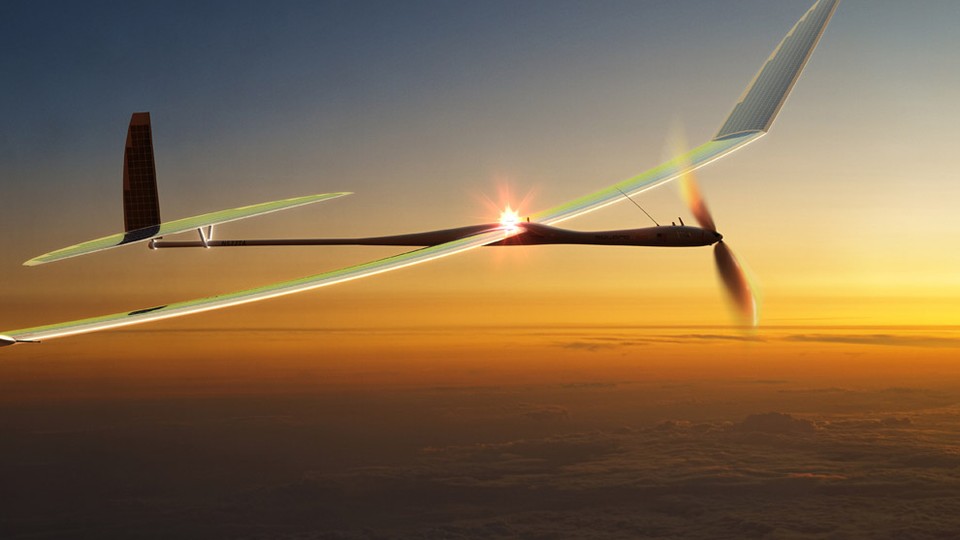 Google and Facebook are taking their fight for Internet domination from the airwaves to the airspace.
Google announced Monday it's buying Titan Aerospace, a drone maker that not long ago was slated to be purchased by Facebook (Facebook ended up buying a U.K.-based drone company).
Both companies are trying to expand their reach into the world of users who don't currently have Internet — get there first and you can get them hooked on your products.
The purchase price for the Google deal was not announced, but Titan's near-deal with Facebook was reported to be $60 million.
Titan's solar-powered drones can fly for five years at a time, gathering solar power with their wings. At 65,000 feet, the company says its "cell towers in the sky" offer the range of 100 ground-based towers and can provide Internet faster than most broadband.
The drones will join Google's Project Loon, which plans to use balloons to send Internet signals to the developing world.
In addition, the drones can provide high-resolution imaging, which Google may use for its maps. The company also noted potential uses for its drones could include disaster relief and environmental monitoring.