GM Head Offers Few Answers as Lawmakers Ask Who's to Blame
Faulty ignition switches caused at least a dozen deaths. Congress wants to know why the company ignored the problem for so long.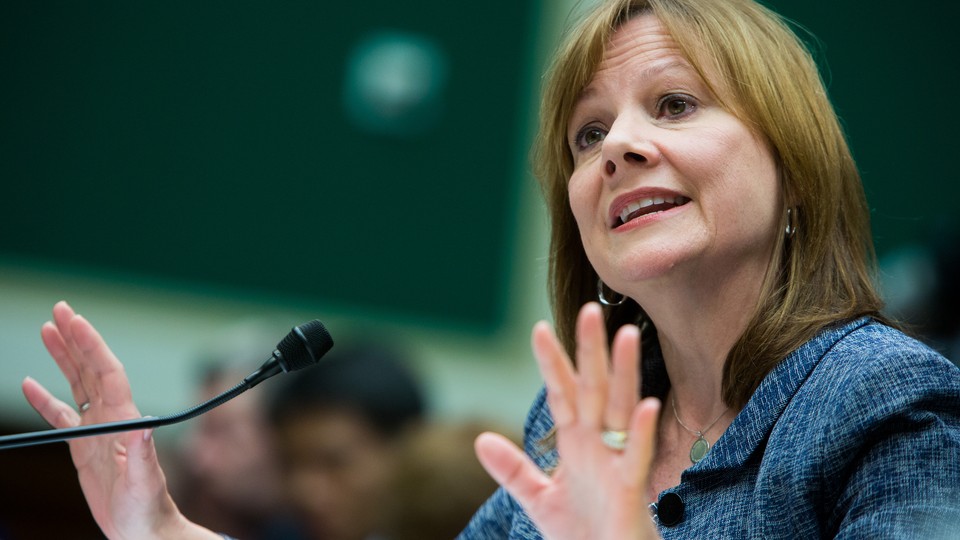 Legislators pressed the head of General Motors Tuesday to disclose who knew what and when regarding the automaker's faulty ignition switches that led to at least a dozen deaths. The answer, for the most part: Stay tuned.
GM CEO Mary Barra told a House subcommittee her company's internal investigation is ongoing, pledging to provide answers on the decadelong problem that only recently led to the recall of millions of cars.
Time after time, Barra responded to questions with some version of "I don't know," but promised that an improved corporate culture since she took GM's helm earlier this year would yield answers and prevent future problems. For many questions, Barra alluded to the investigation being conducted by former U.S. Attorney Anton Valukas, saying his report will shed more light on the queries she was unable to answer.
That wasn't good enough for some legislators. "I hold in my hands a February report and a March report to [the National Highway Traffic Safety Administration]," said Rep. Paul Tonko. "I'm confused somewhat about that fair amount of knowledge that has been formally exchanged to NHTSA. At the same time, we're hearing, 'We don't know until the investigation is complete.' There's a conflict here."
Rep. Tim Murphy, chair of the Oversight and Investigations Subcommittee of the Energy and Commerce Committee, asked Barra if she'd even read the report that GM submitted to the committee. Barra said she hadn't, citing its 200,000-page length.
The problem stemmed from GM's small-vehicle line. A faulty spring in some cars' ignition switches led the vehicles to shut off after bumps, killing the engine and inhibiting braking, steering, and airbag deployment.
As far back as 2002, GM knew that the switch was not up to its specifications. Engineers looked at the problem in 2004 and 2005, ultimately deciding to advise drivers to keep heavy objects off their key chains.
Then in 2007, NHTSA was made aware of fatalities resulting from the ignition flaw, but did not investigate further. Not until February did GM begin to issue recalls on its vehicles.
The cost to replace an ignition switch totaled no more than a couple dollars, said Energy and Commerce ranking member Henry Waxman. Barra said cost considerations overriding safety concerns would be a serious problem if it proved to be true.
During the hearing, Barra also revealed that attorney Kenneth Feinberg would advise GM on compensation for victims.