Fort Hood Officer on Shooting: We Believe Psychiatric Issues to Be 'Fundamental Underlying Cause'
The latest official word on the shooting.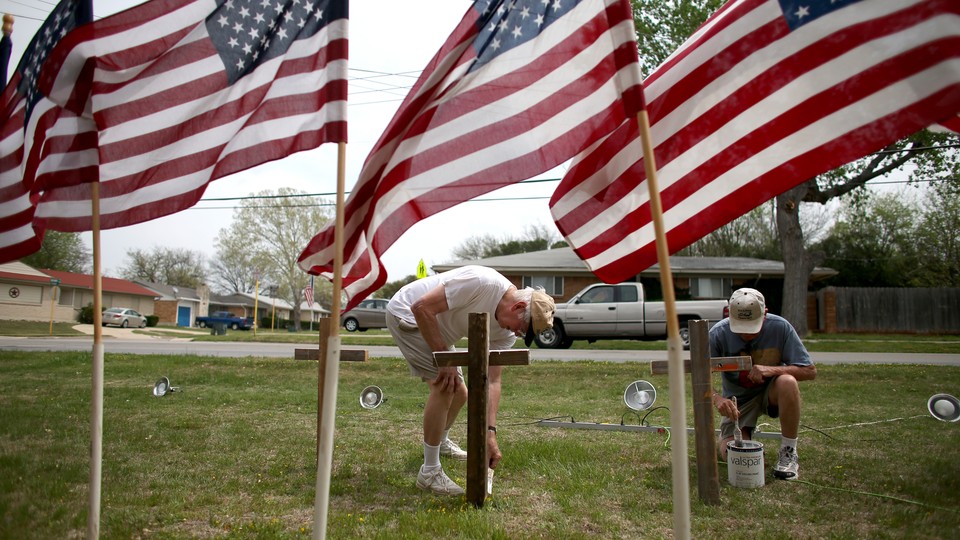 Fort Hood commanding officer Lt. Gen. Mark Milley updated the press Thursday afternoon on the tragic shooting that left four dead, including the shooter, the day before.
After identifying the shooter as Ivan A. Lopez, a 34-year-old Army specialist originally from Puerto Rico, Milley said, "We have very strong evidence that he had a medical history that indicates unstable psychiatric or psychological [condition], going through all the records to ensure that that is in fact correct. We believe that to be the fundamental underlying cause."
Officials are still unclear of the motive. "We're looking into that, trying to figure out what the trigger event was," Milley said. The Army will be publishing Lopez's service record for public viewing later this afternoon.
"Mental-health issues are the most vexing issues from my perspective in terms of how do we identify people who have genuine problems that need to be treated and need to be — that they need to be helped with," said Sen. John Cornyn, R-Texas, who was also at the press conference. "But I think at the same time we have to be very careful and not paint with too broad a brush and assume because someone has been in combat that they necessarily have those issues."
Lopez had not been in combat, but was deployed to Iraq for four months.