FCC Will Allow Internet 'Fast Lanes'
The new net-neutrality rules will allow Internet providers to charge websites for better service.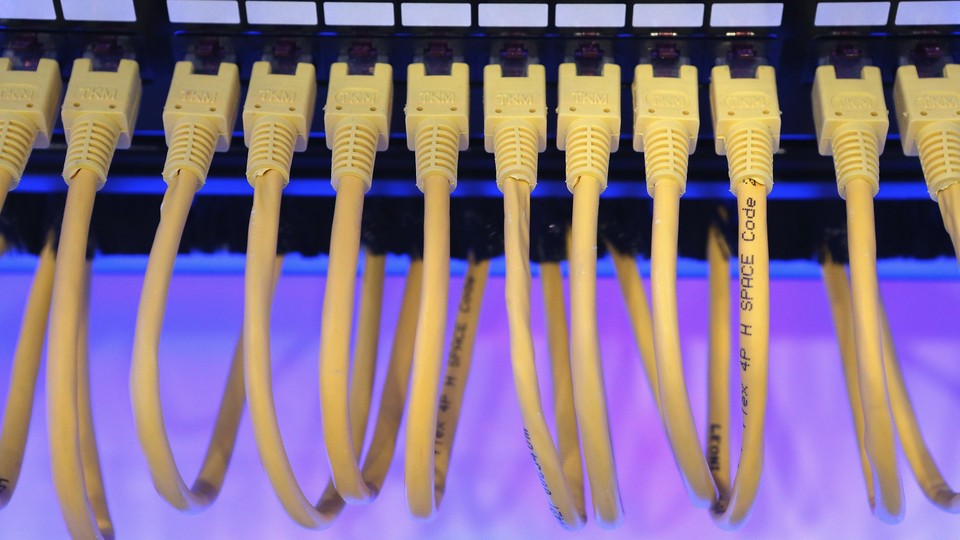 The Federal Communications Commission plans to move ahead with regulations that would allow Internet service providers to charge websites for faster service, according to an agency official.
Consumer advocacy groups slammed the move, warning that the new rules will fundamentally alter the nature of the Internet and benefit the largest corporations. The rules would allow a provider like Comcast to charge Netflix or other websites special fees to deliver high-quality video in a "fast lane."
FCC Chairman Tom Wheeler told reporters on Wednesday that he plans to share his proposal for new net-neutrality rules with the other FCC commissioners on Thursday. The commission will vote on whether to advance the proposal on May 15.
The FCC originally adopted net-neutrality rules in 2010, but a federal appeals court struck those rules down in January. The old rules barred Internet providers from blocking websites or discriminating against any Internet traffic.
The agency official familiar with Wheeler's proposal said the updated version will retain the ban on blocking. But instead of the discrimination ban, the new rules will allow Internet providers to offer websites varying speeds as long as the arrangements are "commercially reasonable."
"We feel confident that we're in a position that we are able to accomplish what we've been trying to accomplish for 10 years," the official said, referring to the first time the FCC tried to police how Internet service providers offer access to websites.
But Free Press President Craig Aaron accused the FCC of "aiding and abetting the largest ISPs in their efforts to destroy the open Internet."
"This is not net neutrality. It's an insult to those who care about preserving the open Internet to pretend otherwise," Aaron said.
Michael Weinberg, a vice president at Public Knowledge, warned that the "commercially reasonable" standard would allow ISPs to "pick winners and losers online."
The consumer advocacy groups fear that small websites will be unable to pay the special fees, distorting the Internet in favor of the largest sites.
Wheeler issued a statement late Wednesday to try to ease the growing outrage over the proposal. He said that any reports that the FCC is "gutting" the net neutrality rules are "flat out wrong."
"Tomorrow we will circulate to the Commission a new Open Internet proposal that will restore the concepts of net neutrality consistent with the court's ruling in January," he said.
"There is no 'turnaround in policy.' The same rules will apply to all Internet content. As with the original Open Internet rules, and consistent with the court's decision, behavior that harms consumers or competition will not be permitted."
The public will have a chance to comment on the new proposal before it is finalized.
— This post was updated with a statement from Wheeler at 11:17 p.m.