FCC Plans to Handicap Verizon and AT&T
The agency is expected to impose limits on an upcoming airwave auction to help smaller carriers.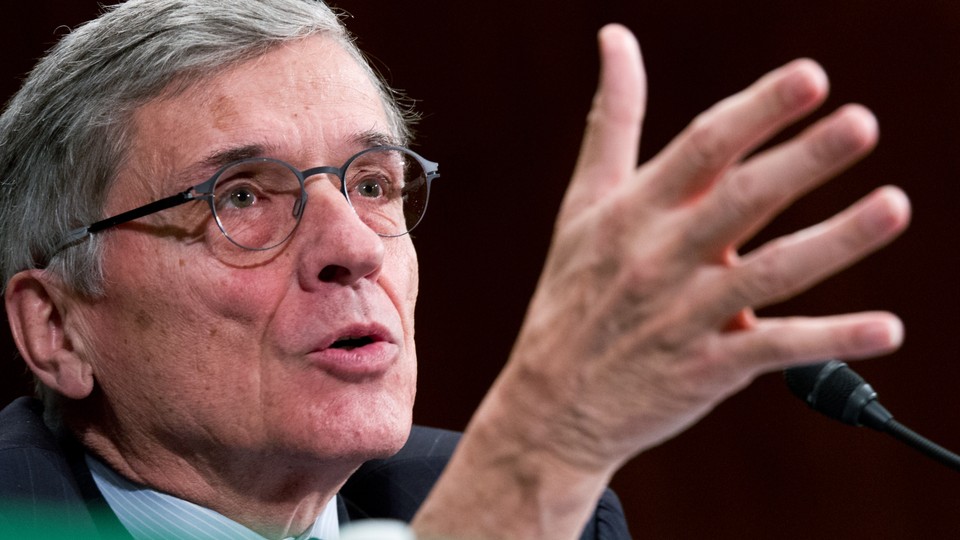 The Federal Communications Commission plans to curb the ability of Verizon and AT&T to buy access to airwaves in an upcoming auction.
The goal of the restriction on the two largest cell-phone service providers is to give a leg up to Sprint and T-Mobile and to ultimately boost competition in the industry. The proposal, which has not yet been finalized, is expected to face fierce resistance from Verizon and AT&T, as well as Republicans, who will argue it unfairly picks winners and losers.
"All who want to participate in the auction will be able to bid," FCC Chairman Tom Wheeler said in a statement. "In order to assure coverage and competition in rural America it may be necessary to assure no one can monopolize the bidding."
All wireless carriers want to buy access to more spectrum — the radio frequencies that carry wireless signals. Wireless networks have become clogged in recent years as consumers increasingly stream videos and browse the Web on their smartphones.
Under a plan approved by Congress in 2012, the FCC will pay TV stations around the country to give up their broadcast licenses. The agency will then auction those licenses to wireless carriers to give them access to more airwaves to carry their customers' traffic.
According to people briefed on the matter, Wheeler plans to push an order that would cap the amount of spectrum certain companies can win through the auction.
The restrictions would apply to any company that controls more than one-third of the low-frequency spectrum in a market, officials said. Low-frequency spectrum is the most valuable because it can carry traffic over greater distances.
Although the limit would apply across the board, it would clamp down almost exclusively on Verizon and AT&T, who hold the most low-frequency spectrum. In a few markets, it could also limit US Cellular and C-Spire — small carriers that are based only in particular regions.
An opening stage of the auction would be open to all companies, but once the bidding hits a predetermined threshold, the caps would kick in, the officials explained. In that second stage, up to 30 megahertz of spectrum in a market would be off-limits to Verizon and AT&T (and any other company over the limit). The total amount of spectrum available in a market will depend on how many TV broadcasters decide to go off the air.
The restrictions are in line with a formal recommendation the Justice Department made last year. The department argued that without adequate caps, Verizon and AT&T could buy up enough spectrum in the auction to kill off competition in the industry and raise prices.
The large cell-phone carriers have an incentive to not only buy spectrum for themselves, but also choke off their competitors' access to it, the Justice Department concluded in an economic analysis.
If a carrier doesn't have enough spectrum, it could cause dropped calls and stalled downloads, leading customers to flee to competitors.
But Republicans have pushed for an open, unrestricted auction. They argue that artificial caps will depress auction revenue, which the government plans to use to reduce the deficit and pay for a nationwide high-speed communications network for first responders. Seventy-eight House Democrats expressed similar concerns in a letter to the FCC last week.
Wheeler is expected to share the rules with the other four FCC commissioners next week. The agency will then vote on the proposal at its meeting on May 14.
{{ BIZOBJ (video: 4710) }}