EPA Is On a Legal Winning Streak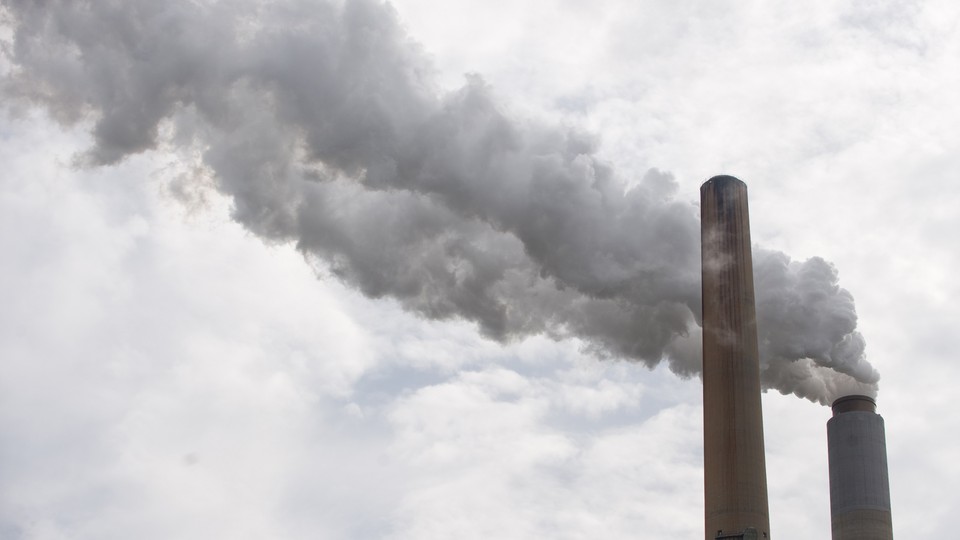 The Supreme Court has reinstated a major EPA rule to curb soot- and smog-forming power-plant pollution that crosses state lines and damages air quality in the Eastern United States.
Tuesday's 6-2 ruling arrives two weeks after the U.S. Court of Appeals for the District of Columbia Circuit upheld a separate rule to cut mercury and other air toxics from power plants.
The high court's decision Tuesday revives the cross-state air-pollution rule, overturning a 2012 Appeals Court decision that sided with industry groups and states that challenged the regulation.
Both power-plant rules are major pillars of President Obama's first-term air-quality agenda.
The Environmental Protection Agency estimates that the cross-state rule, when phased in, will prevent up to 34,000 premature deaths, 15,000 nonfatal heart attacks, 19,000 cases of acute bronchitis, and 400,000 cases of aggravated asthma annually.
"Today's Supreme Court decision is a resounding victory for public health and a key component of EPA's efforts to make sure all Americans have clean air to breathe," said EPA Administrator Gina McCarthy.
The rule requires states in the eastern half of the U.S. to cut emissions from power plants that blow across state lines.
The decision rejects the Appellate Court finding that EPA took an overly expansive view of its power to force emission cuts under the Clean Air Act's "good neighbor" provision.
"EPA's cost-effective allocation of emission reductions among upwind States is a permissible, workable, and equitable interpretation of the Good Neighbor Provision," states the ruling authored by Justice Ruth Bader Ginsburg and supported by Chief Justice John Roberts, as well as Justices Anthony Kennedy, Elena Kagan, Sonia Sotomayor, and Stephen Breyer.
Justices Antonin Scalia and Clarence Thomas dissented, while Justice Samuel Alito had recused himself.
The ruling also upholds EPA's process for allocating emissions "budgets" among upwind states.
"The Supreme Court's decision means that our nation can take the necessary steps to ensure healthier and longer lives for the 240 million Americans at risk from power-plant smokestack pollution near and far," said Fred Krupp, president of the Environmental Defense Fund, which was a party to the case.
Conservative states — including Texas and Alabama as well as power companies, coal industry attorneys, and others — had challenged the rule.
The American Coalition for Clean Coal Electricity, whose members include major coal producers and power companies that use the fuel, bashed the ruling.
"With the Supreme Court's ruling today, we are profoundly concerned about the costs and reliability impacts of rules like CSAPR and the absence of oversight in identifying and addressing such concerns," said spokeswoman Laura Sheehan, using the acronym for the regulation.