Chelsea Clinton Is Pregnant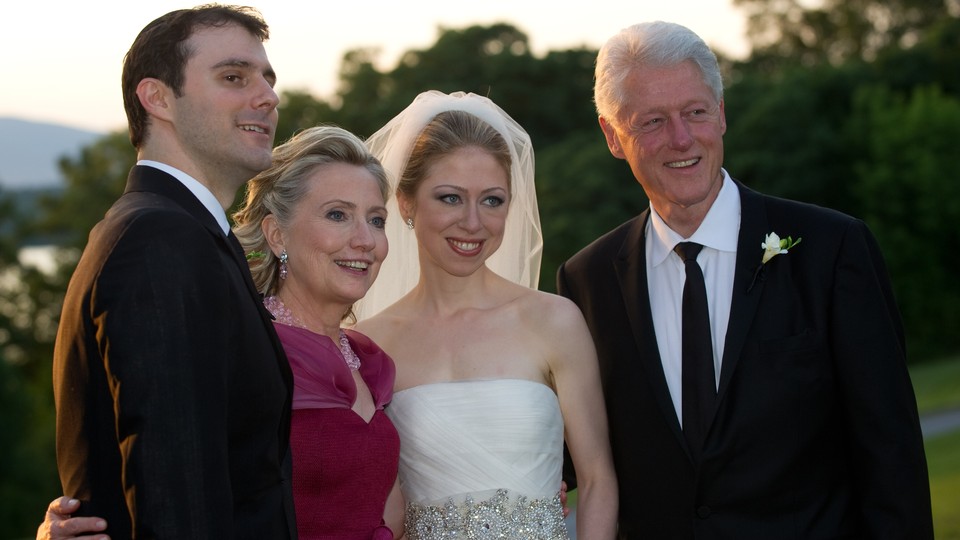 Chelsea Clinton announced Thursday that she is pregnant, casually dropping the news at the end of a conference on the empowerment of women and girls. As she was concluding the event, part of the Clinton Foundation's No Ceilings projects, in New York City, she announced that she and her husband, Marc, were very excited to "have our first child arriving later this year."
"I just hope that I will be as good a mom to my child and hopefully children as my mom was to me," she said.
Hillary Clinton, sitting next to her on the stage, was beaming. The former secretary of State said she is very "excited" about her grandchild's impending arrival, something she's said she's wanted for years. Chelsea told Glamour magazine in October that her mother "asks us about [a baby] every single day," and that 2014 would be "the Year of the Baby."
In 2011, when asked what type of grandmother she would be, Hillary Clinton responded: "Probably an unbearable one — the kind who is saying, 'Oh, my gosh, I'll take the child, I'll do whatever you need to get done.' "