Can Sports Teams Keep Rival Fans Away?
One 49ers fan wants millions after he was blocked from attending a football game in Seattle.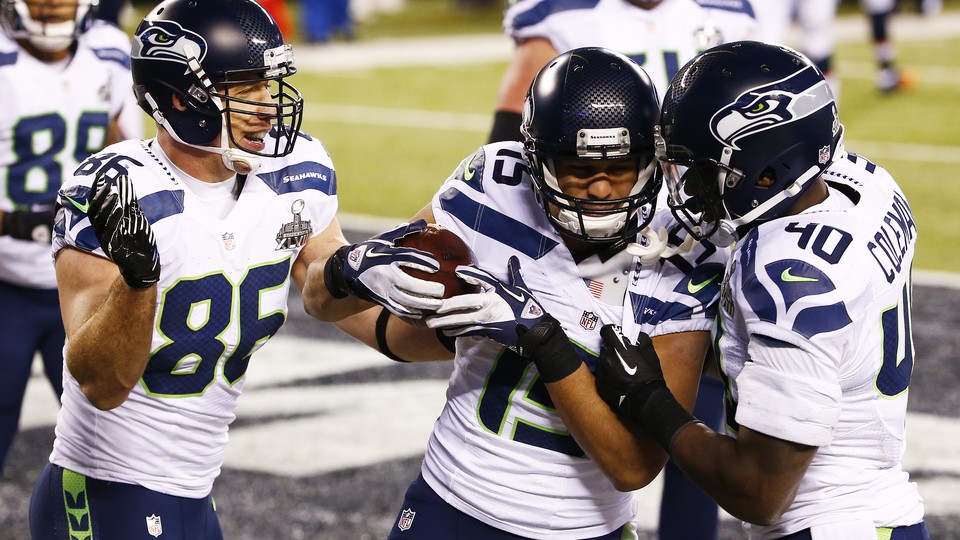 When Seattle Seahawks cornerback Richard Sherman crushed the Super Bowl dreams of 49ers fan John E. Williams III, Williams wasn't there to see it in person. For that, he wants $50 million.
Williams filed suit this month against the Seattle Seahawks, the NFL, and Ticketmaster; he's alleging the practice of restricting ticket sales to residents of certain states is a violation of federal law.
For January's NFC Championship game in Seattle, the Seahawks limited online ticket sales to credit card holders who lived in Washington, Oregon, Montana, Idaho, Alaska, Hawaii, and some parts of Canada. Williams, a diehard 49ers fan and Las Vegas resident, couldn't buy himself a ticket — exactly what the Seahawks intended.
Seattle isn't the only team to try to protect its home-field advantage by limiting the number of tickets sold to outsiders. The Oklahoma City Thunder is currently keeping playoff tickets to a few neighboring states, leaving out the Memphis Grizzlies fans who might otherwise invade.
That, Williams says, should be illegal. His lawsuit cites both federal and state laws that ban "unfair or deceptive" business practices. The federal law referenced by Williams empowers the Federal Trade Commission to stop such practices and levy fines for violators. An FTC spokesman did not offer comment on if the agency is reviewing the case.
The U.S. District Court in Las Vegas, where the suit was filed, did not respond to calls for comment.
According to Williams, the selective sales are a form of "economic discrimination." Given the NFL's tax-exempt status and use of public funding to build many of its stadiums, the league has an obligation to give all citizens a fair chance to purchase its products, Williams said.
The Seahawks and Ticketmaster did not immediately respond to requests for comment. An NFL spokesman declined to weigh in.