Black and Hispanic Adults Are More Optimistic About Quality of Local Schools
Poll finds minorities — particularly those without college degrees — are most likely to believe local schools prepare kids for college.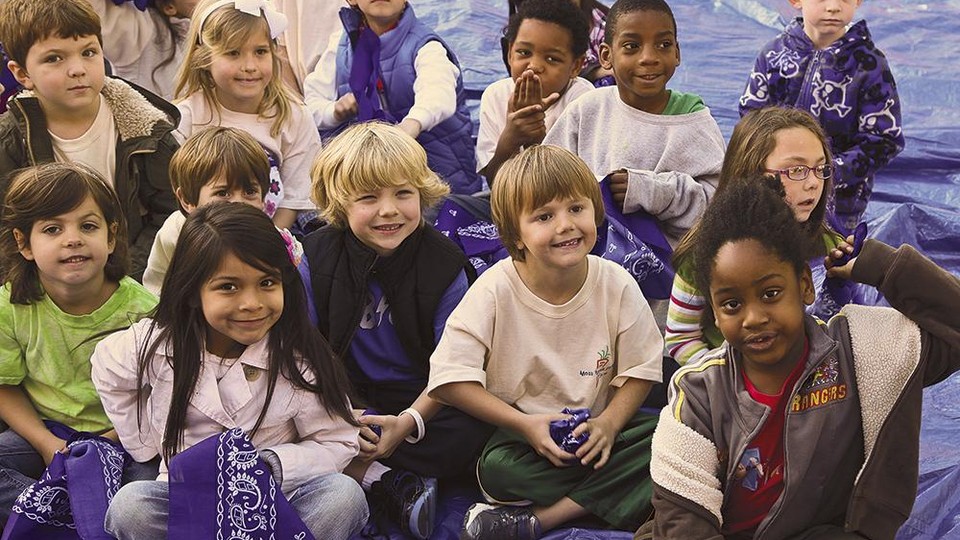 College-achievement disparities are well documented: White and Asian students occupy a disproportionate share of seats at the nation's top colleges and graduate at higher rates nationally than do black and Hispanic students.
Yet black and Hispanic adults are more likely to say that schools in their area are doing a good job preparing children for college, according to the latest College Board/National Journal Next America poll. And Minority adults without college degrees are even more likely to have confidence in local schools.
Nationwide, about 59 percent of students seeking a bachelor's degree for the first time graduate within six years, according to the National Center for Education Statistics. But while 61.5 percent of white students make it to graduation day within that time span, just 39.5 percent of black and 50.1 percent of Hispanic students do.
At a recent National Journal event, Education Trust President Kati Haycock pointed out that disparities in K-12 preparation are part of the problem: Minority students tend to be clustered in under-resourced schools in poor neighborhoods, and to be taught by less effective teachers.
The poll found that 60 percent of black and 64 percent of Hispanic respondents were confident the schools their children or neighborhood children attend are preparing students for college, compared with half of white respondents and 55 percent of Asian respondents.
Minority adults who didn't earn college degrees are even more optimistic than those who did. Sixty-one percent of black and 65 percent of Hispanic respondents who didn't graduate from college have confidence in local schools, compared with 54 percent and 49 percent, respectively, of adults who do hold college degrees.
For whites, the opposite was true: 47 percent of whites who didn't graduate from college were optimistic about local schools, compared with 56 percent of those who did graduate. The survey also shows that adults under age 50 — who are more likely to be raising young children — are more likely than older adults to believe that schools are preparing children for college.
As for adults who identify themselves as current students, just half of those respondents believe that local schools prepare children for college.
The College Board/National Journal Next America Poll, conducted by Princeton Survey Research Associates International, surveyed 1,271 adults, including oversamples of African-Americans, Hispanics, and Asian-Americans, from March 18-26. The interviews were conducted by landline and cell phone in English and Spanish. The poll has a margin of error of plus or minus 3.9 percentage points for the entire sample, and larger margins for racial subgroups.