Affordable Care Act May Help Close Gap on Health Disparities
About half of those expected to gain access to health care are minorities.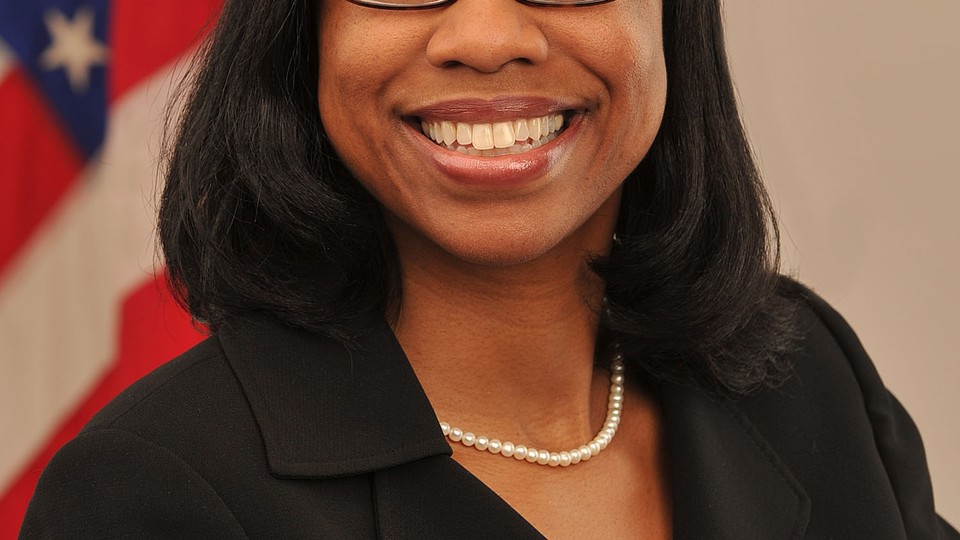 On April 8, 2011, the Health and Human Services Department unveiled a document called "The Health and Human Services Action Plan to Reduce Racial and Ethnic Health Disparities." The HHS Action Plan identified strategies, policies, and programs that the department believes will narrow and eventually eliminate persistent gaps between the health of racial and ethnic minority populations and others. Now, provisions of the Affordable Care Act are expected to provide as many as 41 million uninsured individuals with better access to care. Almost half of these are members of ethnic and racial minority groups.
J. Nadine Gracia, deputy assistant secretary for minority health and director of the Office of Minority Health at HHS, recently spoke with National Journal about what all of this really means for minority health. Edited excerpts follow.
What are the major causes of health disparities? 
Health disparities are differences that we see in the health status of different populations that are tied to social, economic, and environmental disadvantages. Health disparities are complex. They are multifactorial. But the lack of access to health insurance, to health care, and to health care providers [can contribute to these gaps]. Also the quality of care that one receives when he or she accesses care, especially if that care is not culturally and linguistically appropriate [adversely impacts health]. We also know our health is influenced by more than what happens in a health care setting. Our health is influenced by the conditions in which we live, where we work, where our children play. Those social determinants of health play a significant role in contributing to health disparities.
What are some of the largest or perhaps most troubling health disparities that exist in the United States?
We see health disparities across a range of conditions. For example, African-American women are 10 percent less likely to be diagnosed with breast cancer but 40 percent more likely to die of breast cancer. We also see, for example, that Latinas are twice as likely to have cervical cancer and are 1.4 times as likely to die of cervical cancer. Asian-Americans represent just about 5 percent of the American population but they represent more than 50 percent of Americans who live with chronic hepatitis B. We also see disparities in diabetes with the Hawaiian Pacific Islander population, as well as in the American Indian and Alaska Native populations — American Indians and Alaska Natives are twice as likely to have diabetes as the general population.
For a lot of people, health disparities fall in the category of potentially intractable problems. Why should eliminating them be a national priority?
When we look at our country and how it is becoming increasingly diverse, the future health of our nation will really be determined by how we work at the federal, state, and local levels — and in the private sector — to address health disparities. When you see minority children who have, for example, higher rates of asthma, that can impact the future of our nation in the sense that they may miss more days of school. An unhealthy child cannot do as well in school. A parent then may have to stay home from work in order to take care of that child, and that impacts our workforce and worker productivity. There is still a lot of awareness-raising that must be done. We conducted a study a few years ago in which we learned that only 60 percent of adults actually knew that there are health disparities that impact the nation. Yet, between 2003 and 2006, the combined cost of health inequities and premature deaths exceeded a trillion dollars. It was $1.24 trillion dollars. These kinds of costs are really unsustainable.
What is the Health and Human Services Action Plan to Reduce Racial and Ethnic Health Disparities?
The HHS Action Plan to Reduce Racial and Ethnic Health Disparities ... launched in April of 2011 during National Minority Health Month. It truly is the most comprehensive federal commitment toward reducing health disparities among racial and ethnic minorities. It builds on the strong foundation of the Affordable Care Act.
Are there any specific changes or improvements in health disparities that you can point to in the three years since the HHS Action Plan has been put in place?
Achieving reductions in health disparities takes time, as well as sustained effort and engagement. You may see changes at the local level before you see those changes at the national level. To give you an example, programs like the Vaccines for Children Program, as well as good policies regarding requirements for immunization and targeted efforts to reach communities that are underserved, have over the past two decades closed the gap in childhood immunizations between white children and minority children. This is important and it is really a milestone in public health. Immunizations prevent illness and the subsequent health disparities that may result.
Also, we are now at the narrowest gap in life expectancy between African-Americans and whites that we have seen since life expectancy was measured. That is why the Affordable Care Act, the Disparities Action Plan, the National Partnership for Action are so critical. They address some of the systemic factors that have contributed to health disparities for so long.
In tangible terms, what will the Affordable Care Act likely do to the landscape of health disparities and the country's ability to combat them?
Racial and ethnic minorities have higher rates of being uninsured, one of the significant factors that contributes to health disparities. Due to the Affordable Care Act, millions of Americans, especially people of color, now have access to affordable health coverage. The law is also increasing access to care. For example, there are investments in community health centers that provide care in many underserved communities. We know that nearly two out of three patients seen at community health centers are racial and ethnic minorities. The Affordable Care Act not only increased the number of community health centers that exist across the country, but also expanded the services those community health centers provide.
Another challenge is that minorities have higher rates of many chronic conditions such as diabetes or high blood pressure or certain types of cancer. Yet, many of the factors that contribute to those conditions are preventable. Because of the health care law, recommended preventative services such as colon-cancer screening, mammograms, vaccinations, diabetes screening, and blood-pressure screening are now provided at no cost. Cost could often be a barrier for those who have to make the decision between paying for bills or their groceries versus getting that preventive health screening. And prior to the health care law, people who had preexisting conditions such as cancer, or diabetes, asthma could be locked out of the health insurance marketplace. Now insurance companies can no longer discriminate against people who have preexisting conditions and young adults can stay on their parents' insurance until the age of 26.
The Action Plan mentions the need to diversify the group of people working in health care and the role this can play in improving the quality of care all patients receive. What is the federal government doing on this front?
[The health law] is helping to diversify the workforce through investments in the National Health Service Corps, a corps of health care providers that, in exchange for repayment of their educational loans, practice in underserved and vulnerable communities. Since 2008, we have seen that the number of clinicians in the National Health Service Corps has doubled. The percentage of African-American physicians in the national workforce is about 6 percent; if you look at the percentage of African-American physicians in the National Health Service Corps, it is 17 percent.
Given that states have the option to expand Medicaid under the Affordable Care Act, there are health care organizations and observers of health trends who tell me they are expecting to see real health differences to emerge across states. Will HHS be watching for these trends?
States have the option to extend Medicaid at any time. We continue to work with states educating them about the benefits and importance of expanding Medicaid and understanding that the expansion of Medicaid is paid for at the 100 percent level by the federal government for the first three years and then doesn't go below 90 percent. So really these states are leaving money on the table when we are talking about improving the health of their residents. We remain open to working with those states.
I will say that an important part of our outreach effort is to inform people about the investments in their local communities, such as federally qualified community health centers — an investment of $11 billion over five years. It expands the number of community health centers that exist around the country as well as the standard services that they provide — not only primary care, but services such as oral health care and pharmacy services. They are an important part of the safety net.
You mentioned the foundational principals of the country and our often-stated commitment to equality. Do you have the sense that three years into this Action Plan and 50 years after the Civil Rights Act passed, that health care has joined the panoply of rights that Americans expect?
Dr. King said it very well when he said that of all the forms of inequality, injustice in health care is the most shocking and inhumane. We are in the midst of a transformation and a remarkable opportunity to address health disparities and further address progress toward health equality.
- - - -
HAVE AN OPINION ON POLICY AND CHANGING DEMOGRAPHICS? The Next America welcomes op-ed pieces that explore the political, economic and social impacts of the profound racial and cultural changes facing our nation, particularly relevant to education, economy, the workforce and health. Email Janell Ross at jross@nationaljournal.com. Please follow us on Twitterand Facebook.