Administration Backs Down on Medicare Cuts
The agency overseeing the system says it's turning a proposed cut into a slight payment increase for Medicare Advantage plans.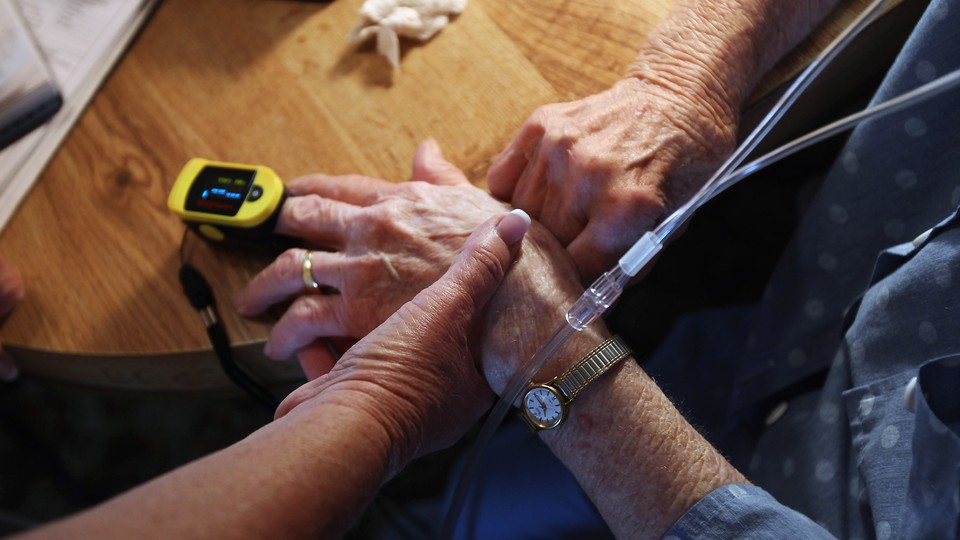 The federal agency that runs Medicare has reversed at least some proposed cuts to private Medicare Advantage plans — the second time in two years that insurers have persuaded the agency to abandon cuts.
The Centers for Medicare and Medicaid Services said Monday it would turn a roughly 2 percent cut first proposed in February into a 0.4 percent payment increase for Medicare Advantage plans.
Insurers, however, have said the proposed cut was much bigger — closer to 6 percent. They argued that payment reductions would cause plans to either cut benefits or raise premiums.
The insurance industry lobbied hard to reverse the proposed cuts, corralling supportive statements from more than 270 members of Congress including a slew of Democrats.
Insurers successfully turned last year's proposed cut into a payment increase, and were hoping to repeat that lobbying win this year.
Roughly 30 percent of Medicare beneficiaries — about 16 million seniors — use the privately administered Medicare Advantage plans. The program continues to grow, despite the Affordable Care Act's cuts. Enrollment rose in 2014 to 15.9 million — roughly a 9 percent increase from the year before, according to a new analysis from the consulting firm Avalere Health.
Critics say Medicare Advantage has long been a wasteful subsidy to insurance companies, citing average per-person spending that's significantly higher than traditional Medicare. Insurers and their allies, however, note that Medicare Advantage plans often include services traditional Medicare doesn't cover, helping seniors consolidate their coverage in one plan.
CMS said it reversed course on the proposed cut after adjusting its expecations about the growth in Medicare's costs and the health of new beneficiaries, along with other technical changes.
Medicare Advantage will continue to face cuts that were imposed by the Affordable Care Act — roughly $150 billion over 10 years — in an effort to bring the amount spent on Medicare Advantage plans closer to the amount the government spends on traditional Medicare. In recent years the government had spent some 14 percent more on Medicare Advantage.
"What is tremendously exciting about the MA program today is that we have dramatically reduced that premium payment and we have seen no change in quality of care," said Jonathan Blum, CMS principal deputy administrator. "We are confident that those trends will continue."
Premium payments to Medicare Advantage have fallen 10 percent since the Affordable Care Act passed in 2010, according to CMS figures.