A Telling Moment for Martin O'Malley — and His Presidential Ambitions?
That the Maryland governor will sign off on a state marijuana decriminalization bill speaks volumes about his national viability.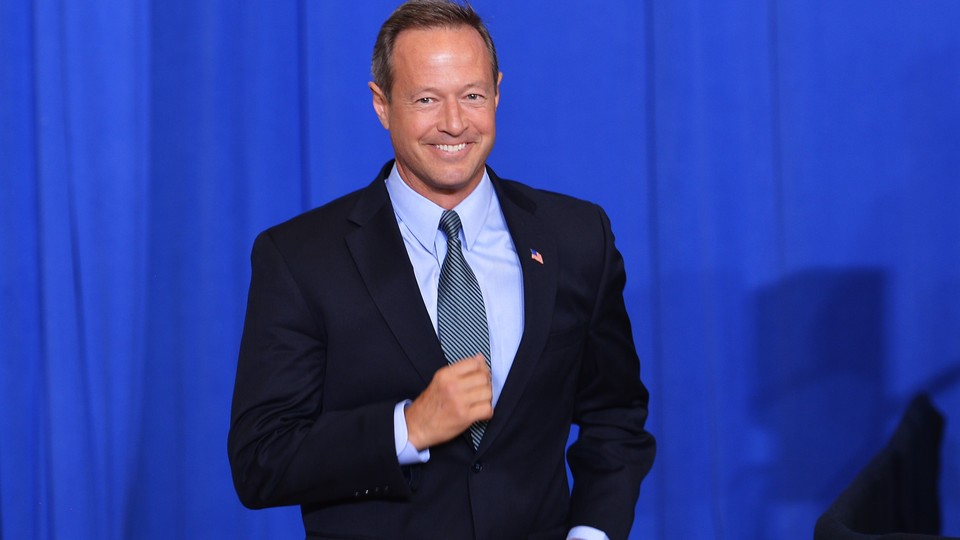 Maryland Gov. Martin O'Malley will sign a bill decriminalizing the possession of small amounts of marijuana as expected, his office announced late Monday. The legislation, which would impose civil fines rather than criminal sanctions on anyone caught with less than half an ounce of the stuff, was approved by the state Senate in the final hours of its 90-day session.
The move comes after the governor faced considerable pressure, both locally and nationally, to reform state marijuana legislation.
It's a telling moment for O'Malley, who's been touring the country and talking up the possibility of a 2016 presidential run. It also signals a broader shift toward more liberal marijuana policies.
Long before he was elected governor, O'Malley became mayor of Baltimore running on a tough-on-crime platform. But in the past year, he has shifted away from that image, crafting one bill that established the state's medical-marijuana program (albeit a flawed one) and another giving law enforcement discretion as to whether to arrest someone for marijuana possession or simply issue a citation.
In a statement released around 5 p.m. Monday, O'Malley acknowledged his evolution. His full remarks, which downplay the move — making the legislation sound like a mere formality — are below.
With more effective policing and more widely available drug treatment, together in Maryland, we have driven violent crime down to its lowest levels in 30 years. This progress has been hard-won and much remains to be done. Recent spikes in homicides and heroin overdose deaths underscore the life-saving urgency of the work before us.

The General Assembly has decided after much consideration — and with clear majorities in both Chambers — to send to my desk a bill that would decriminalize the possession of small amounts of marijuana, and I plan to sign it.

As a matter of judicial economy and prosecutorial discretion, few if any defendants go to prison for a first or even a second offense of marijuana possession in Maryland. Desuetude is often a precursor of reform.

As a young prosecutor, I once thought that decriminalizing the possession of marijuana might undermine the Public Will necessary to combat drug violence and improve public safety. I now think that decriminalizing possession of marijuana is an acknowledgement of the low priority that our courts, our prosecutors, our police, and the vast majority of citizens already attach to this transgression of public order and public health. Such an acknowledgment in law might even lead to a greater focus on far more serious threats to public safety and the lives of our citizens.