With Merger Pending, Comcast Expands Internet Program for the Poor
The company's plan fits closely with the administration's goals.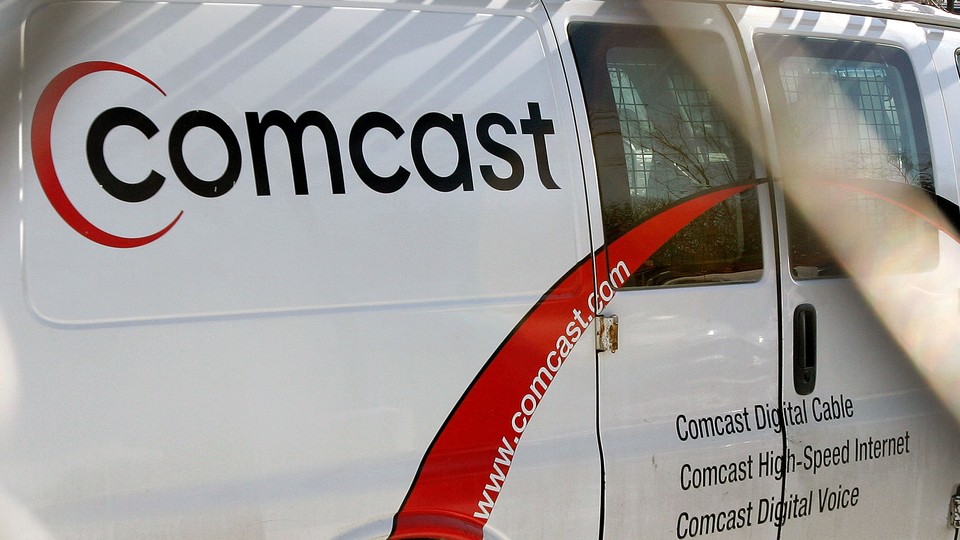 Comcast announced Tuesday that it will expand its program that provides high-speed Internet access to poor families.
The company also announced more than $1 million in grants to nonprofits to help connect more Americans to the Internet.
Although Comcast said its motives are purely altruistic, it's hard to ignore that the announcements align closely with tops goals for the Obama administration just as regulators prepare to scrutinize Comcast's proposed $45 billion purchase of Time Warner Cable.
David Cohen, Comcast's executive vice president, said the company will indefinitely extend "Internet Essentials" — the low-cost broadband Internet program that Comcast first promised to operate for at least three years in order to achieve regulatory approval to buy NBC-Universal in 2011.
"With the recent announcement of our merger with Time Warner Cable, we see a tremendous and an exciting opportunity to bring the benefits of Internet Essentials to millions of additional families," Cohen told reporters.
He noted that if regulators approve the Time Warner Cable deal, the low-cost Internet program will be available in 19 of the nation's 20 largest cities.
"That's going to be a tremendous enhancement to the eligible population of this program, and we look forward to expanding the benefits of closing the digital divide to a larger footprint upon the close of the Time Warner Cable transaction," he said.
The program offers broadband Internet service for $9.99 per month for eligible low-income families. Initially, families had to have a child that qualified for the federal free lunch program, but the company has expanded the program to include children that qualify for low-cost lunches.
Comcast has spent more than $165 million on efforts to promote computer literacy, Cohen said. That includes free training programs, 3.6 million public service announcements, 23,000 subsidized computers, and 33 million brochures.
Since 2011, Comcast has connected more than 30,0000 schools to high-speed Internet in 39 states and the District of Columbia as part of the program, the company said.
Cohen noted that the efforts are in line with goals of the Federal Communications Commission and the White House.
Expanding broadband access to poor and rural families has been a priority for the administration since it released its National Broadband Plan in 2010.
ConnectED, a top domestic initiative for President Obama, would connect 99 percent of the nation's students to high-speed Internet within five years. FCC Chairman Tom Wheeler has already pledged $2 billion of an agency fund to help the administration achieve that goal.
"At Comcast we are proud to join the president's call to action," Cohen said.
The FCC will examine whether Comcast's merger with Time Warner Cable is in the public's interest. Either the Justice Department or the Federal Trade Commission will investigate whether the deal violates fair competition laws.