Why Democrats' Global-Warming Talk-a-Thon Will Be All Talk
The party's greens want to bring climate back into the conversation, but they lack the caucus unity to move past rhetoric.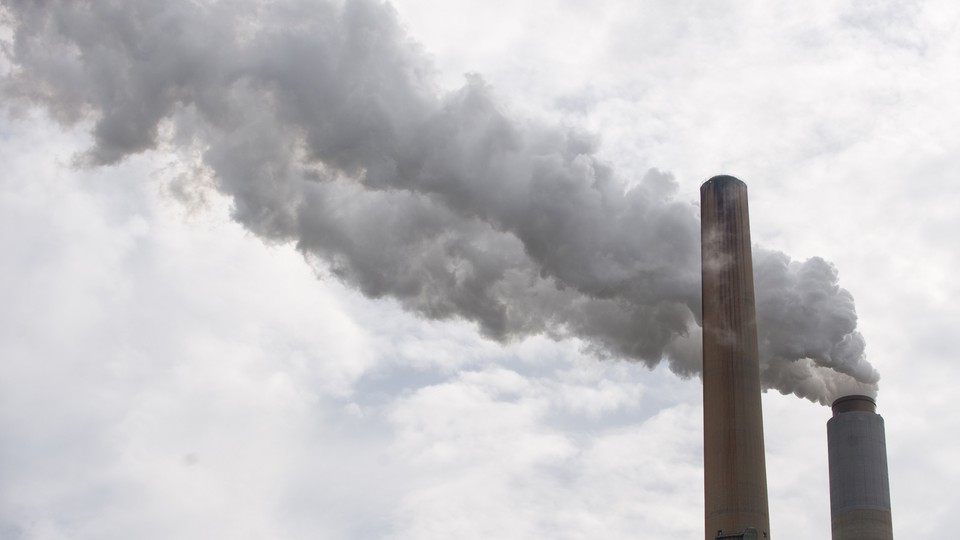 Senate Democrats' Monday-night marathon is a perfect highlight of their new climate strategy: Talk tough now, take action much, much later.
More than two dozen Senate Democrats, joined under the banner of the recently formed Climate Action Task Force, will hold the floor all night to talk about global warming.
The talk-a-thon has the blessing of Majority Leader Harry Reid, who plans to speak Monday evening and last week called climate change "the worst problem facing the world today."
The event is part of stepped up efforts by liberal Democrats to play offense on climate. The strategy is designed to create political space for President Obama's EPA regulations and eventually lay the groundwork for major legislation.
But after the last senator leaves the floor, and the last tweet has been tweeted, the follow-up — at least in terms of action — will fall short of aggressive.
Democrats' have no immediate plans to force message votes on a carbon tax, a cap-and-trade system, or any other major legislative mechanism to actually address climate change.
Compare that with House Republicans' own energy crusade: a steady stream of rhetoric — and a long string of votes — to push approval for the Keystone XL oil sands pipeline.
So what explains the gap?
The Democrats' caucus isn't united enough, it doesn't have GOP allies, and its leadership doesn't view votes on pricing carbon as a political winner right now.
A big climate bill hasn't even come to the floor since 2008, when cap-and-trade legislation stalled 48-36 on a procedural vote.
Two years later Reid, again lacking votes, pulled the plug on the climate measure crafted by then-Sens. John Kerry and Joe Lieberman before it even reached the floor.
Four years after the environmental movement saw the window open and close to enact climate legislation, advocates are in no mood for claiming moral victories.
So these days, Senate Democratic leaders are instead trying to bring attention to a topic with no underlying bill.
It's a strategy that recognizes that the votes still aren't there, and that forcing symbolic roll calls won't help vulnerable members up for reelection, such as Sens. Mary Landrieu and Mark Begich, who aren't taking part in the talk-fest.
"I think they want to do something useful on the issue without putting some of their colleagues in an uncomfortable spot," said Frank O'Donnell, president of Clean Air Watch.
One Senate Democratic aide said that 2014 politics are one reason not to bring up legislation. Another? The Keystone XL pipeline.
"There is so much focus on Keystone from both proponents and opponents that until it's cleared off the decks, it is difficult to have a reasonable debate or set of votes on clean energy, energy efficiency ... [or] any other energy and climate legislation without it reverting back to a Keystone debate," the aide said.
Whatever the reason, Democrats are calling for action without any effort to push major legislation on the horizon.
They're seeking traction in other ways, such as publicly calling out the major TV networks for their paltry amount of climate coverage on the Sunday talking-head shows.
"The cost of Congress's inaction on climate change is too high for our communities, our kids and grandkids, and our economy," Sen. Sheldon Whitehouse, a Rhode Island Democrat who cofounded the new climate task force, said in a statement. "On Monday we'll be sending a clear message: It's time for Congress to wake up and get serious about addressing this issue."
A few weeks ago, on a call with the pro-Obama advocacy group Organizing for Action, Whitehouse predicted that the window for climate legislation would reopen in 2015 or 2016.
In the meantime, defensive votes on the GOP's efforts to scuttle EPA regulations are more likely to occur than a floor showdown on a Democratic climate plan.
In other words, for Democratic climate hawks, talk may be cheap but it's one of the few tools they've got right now.