White House Backs Gas Exports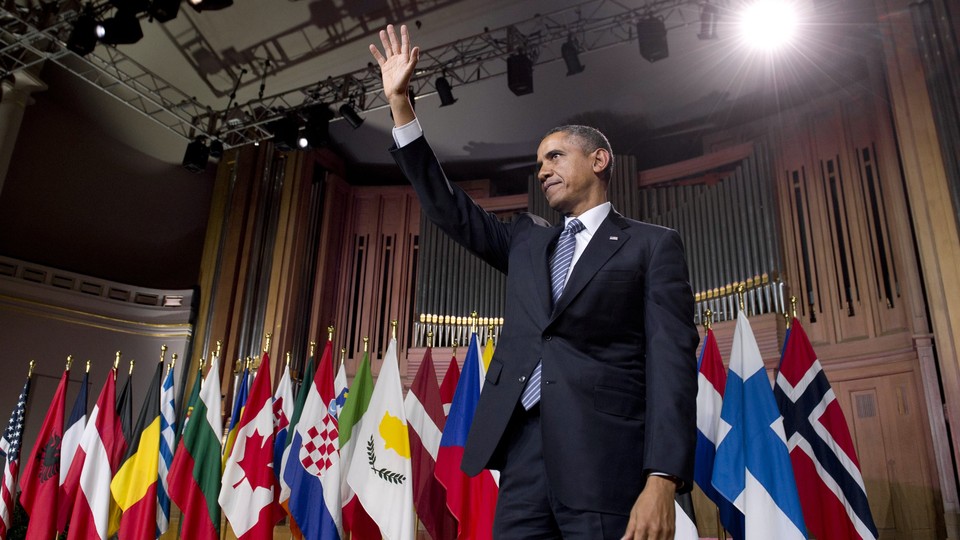 The White House made its strongest statement yet Wednesday that it views U.S. natural-gas exports as one tool to curb Europe's reliance on Russian energy and diversify supplies.
From the joint U.S.-European Union statement issued alongside the U.S.-E.U. summit in Brussels: "The situation in Ukraine proves the need to reinforce energy security in Europe, and we are considering new collaborative efforts to achieve this goal. We welcome the prospect of U.S. LNG exports in the future since additional global supplies will benefit Europe and other strategic partners."
Other tools include reversing natural-gas flows to allow other E.U. nations to ship gas into Ukraine and more collaboration on efficiency, renewables, and other sources. Check out the whole thing here.
President Obama, in remarks in Brussels, more broadly said that energy is a "central focus" of the response to Russia's annexation of Crimea. "This entire event has pointed to the need for Europe to look at how it can diversify its energy sources," he said, The Wall Street Journal reports.
Obama pointed out that the proposed U.S.-E.U. trade deal, called the Transatlantic Trade and Investment Partnership, would ease the way for sending U.S. gas to Europe.
"Once we have a trade agreement in place, export licences for projects for liquefied natural gas destined to Europe would be much easier, something that is obviously relevant in today's geopolitical environment," Obama said after meeting with E.U. leaders, Reuters reports. But that trade deal faces hurdles in Congress.
National Journal's Jack Fitzpatrick has some on-the-ground coverage of Obama's remarks here.
And back on Capitol Hill, where there's plenty of support for exports, one analyst cautioned that there are real constraints on the ability of U.S. energy resources to isolate Russia.
"While the prospect of U.S. energy exports could usefully reduce Russian energy export revenues, U.S. exports will not displace Russia from its dominant position in the European market; claiming otherwise reduces U.S. credibility," said Michael Levi, a senior fellow with the Council on Foreign Relations, in testimony to the House Foreign Affairs Committee.