U.N. Climate Report: Be Afraid Globally, Prepare Locally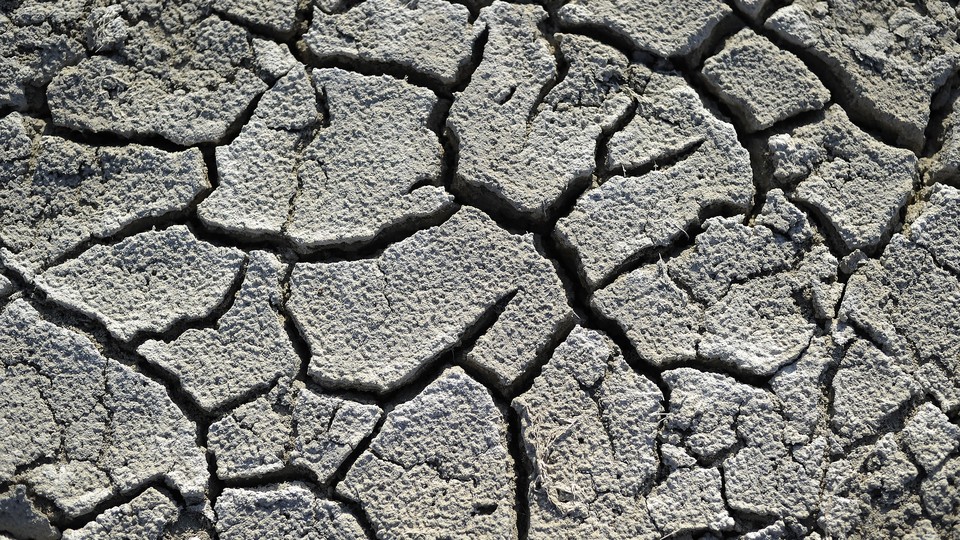 Climate change has already begun taking a toll on the natural world and human society "on all continents and across the oceans," according to a sweeping new report from the U.N. climate panel that warns of greatly increasing risks this century as global emissions rise.
Poor and low-lying regions are especially vulnerable, but climate-borne risks extend across the globe in a world that remains ill-prepared despite increased adaptation planning, according to the U.N.'s Intergovernmental Panel on Climate Change.
The report catalogs changes underway, such as lower crop production in some regions, marine species shifting their range, melting glaciers, coastal erosion, and more.
"Impacts from recent climate-related extremes, such as heat waves, droughts, floods, cyclones, and wildfires, reveal significant vulnerability and exposure of some ecosystems and many human systems to current climate variability," the report finds.
The report also warns that risks will get much tougher to manage as emissions rise the planet continues heating up.
It drew a quick response from the White House, which is pushing a second-term climate agenda that's focused on both new emissions rules and adaptation planning.
"The report highlights the widespread and substantial observed impacts of climate change, and its growing adverse effects on livelihoods, ecosystems, economies, and human health. Importantly, it also concludes that effective adaptation measures can help build a more resilient global society in the near term and beyond," said John Holdren, President Obama's science adviser.
Mashable's Andrew Freedman has a comprehensive look at the report here, while The New York Times unwraps the big report on climate effects, adaptation, and vulnerability here.
Secretary of State John Kerry seized on the report to promote the Obama administration's climate agenda and said, "Denial of the science is malpractice."
He's also trying to create momentum for rocky global climate negotiations that are aimed at crafting a sweeping international accord in late 2015.
"We're committed to reaching an ambitious agreement to reduce global greenhouse-gas emissions with other countries in the United Nations Framework Convention on Climate Change," Kerry said in a statement Monday.
The goal of global climate negotiations is to help limit warming to 2 degrees Celsius above preindustrial levels. That may be slipping out of reach as emissions rise, but the authors say that some of the higher temperature projections will bring daunting problems.
"Global climate-change risks are high to very high with global mean temperature increase of 4°C or more above preindustrial levels ... and include severe and widespread impacts on unique and threatened systems, substantial species extinction, large risks to global and regional food security, and the combination of high temperature and humidity compromising normal human activities, including growing food or working outdoors in some areas for parts of the year," the new report warns.
The report is chock-full of warnings but finds some bright spots, noting that governments are beginning to craft adaptation plans and integrate climate change into development plans. But more is needed, authors say.
"Climate-change adaptation is not an exotic agenda that has never been tried. Governments, firms, and communities around the world are building experience with adaptation," said Chris Field, a Stanford University professor who helped lead the study. "This experience forms a starting point for bolder, more ambitious adaptations that will be important as climate and society continue to change."
The IPCC study provides advocates of emissions curbs plenty of ammunition as they seek a meaningful pact while global emissions continue to soar.
Climate change can indirectly boost the risk of violent conflict by "amplifying well-documented drivers of these conflicts such as poverty and economic shocks," the IPCC authors state.
Elsewhere, the study notes that today the effect of climate change on human health is small compared with other stressors. But the risks will grow.
"Until mid-century, projected climate change will impact human health mainly by exacerbating health problems that already exist," the report states, but adds: "Throughout the 21st century, climate change is expected to lead to increases in ill-health in many regions and especially in developing countries with low income, as compared to a baseline without climate change."
Meanwhile, Associated Press climate correspondent Seth Borenstein zeroes in on a shift from the IPCC's 2007 forecast:
The last time the panel reported on the effects of warming in 2007, it said it was too early to tell whether climate change would increase or decrease food production, and many skeptics talked of a greening world. But in the past several years the scientific literature has been overwhelming in showing that climate change hurts food production, said Chris Field of the Carnegie Institution of Science and lead author of the climate report.
The report is the second phase of the latest big assessment of climate change from the IPCC, which produces a sweeping review about once every five years.
The first phase was released late last year and found that humans have been the main driver of global warming since the mid-20th century, while a third upcoming phase will look at options for stemming climate change.
{{ BIZOBJ (video: 4696) }}