TransCanada CEO: 'There Isn't a Rock That Hasn't Been Overturned' in Keystone Review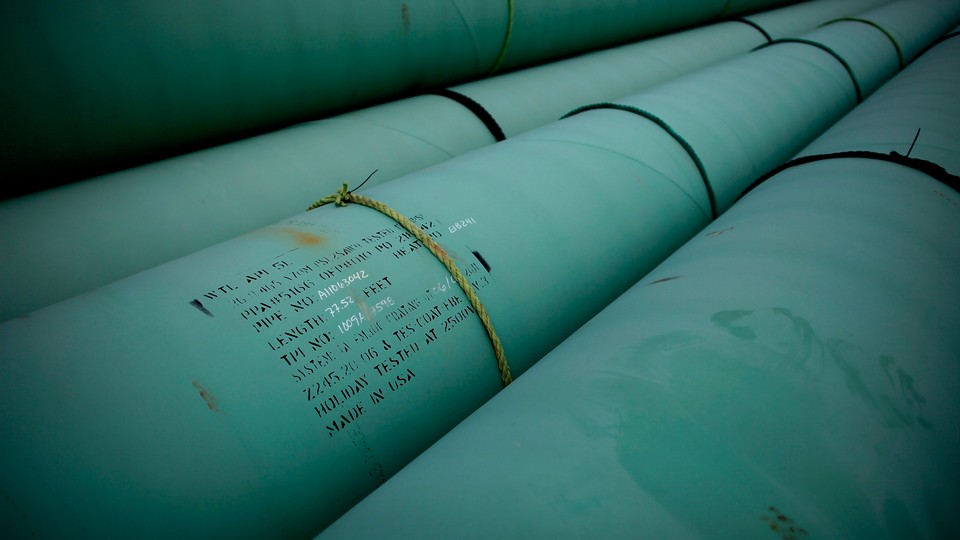 HOUSTON — TransCanada President and CEO Russ Girling isn't willing to gaze into a crystal ball when it comes to the timing of an Obama administration decision on his company's proposed Keystone XL pipeline.
"I have long given up trying to predict when this is going to come to a conclusion," Girling told National Journal on the sidelines of a major energy conference here.
But that said, he's hopeful that the years-long review won't go on much longer, even though there are no deadlines for Secretary of State John Kerry and President Obama to make the final calls.
Girling called the State Department's final environmental analysis released in late January, which concluded that Keystone is unlikely to prompt a greenhouse-gas emissions surge, a big step.
"There isn't a rock that hasn't been overturned. So that was a big milestone," he said of the lengthy report on the project's ecological footprint.
"Subsequent to that, I would say that I'm much more confident we're on the path for a decision in the relatively near future, because all of those major questions have been answered," he said at the annual IHS CERAWeek conference.
The report's completion touched off a 90-day period for other federal agencies to weigh in with State, which is leading the federal review of Keystone, the proposed pipeline to bring oil from Alberta's oil sands projects to Gulf Coast refineries.
But Girling said that while the Interior Department and Environmental Protection Agency had concerns with State's draft analysis, TransCanada has sought to address them in its responses to State.
"I would hope that the interagency consultation is for the most part complete," he said.