Top Justice Department Official Won't Review Comcast Deal
The antitrust chief was involved with an earlier Comcast deal.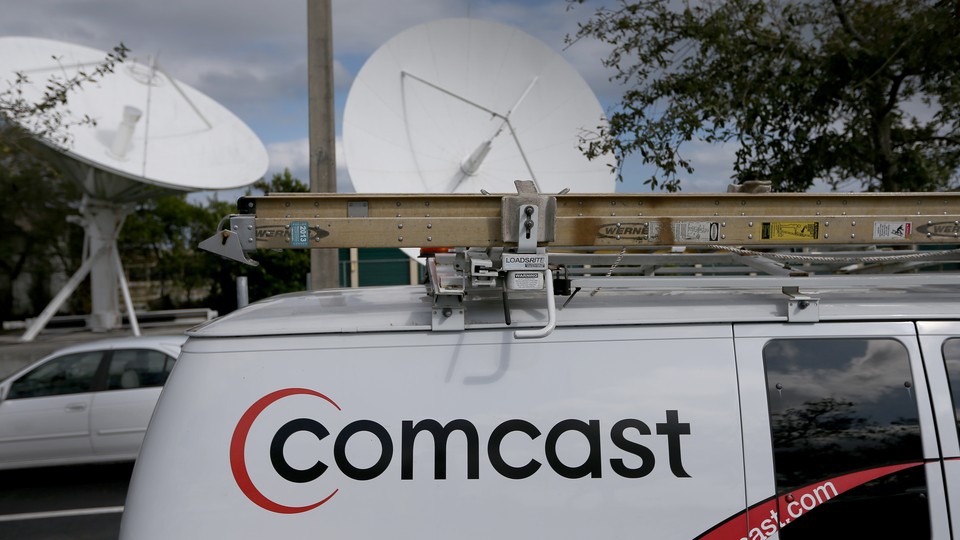 The Justice Department announced Thursday that it will examine Comcast's proposed $45 billion merger with Time Warner Cable, but the agency's top antitrust official will not participate.
Bill Baer, the head of the Justice Department's Antitrust Division, recused himself because of his previous work in private practice. When Baer was a lawyer for the firm Arnold & Porter, he represented NBC-Universal and General Electric in their 2011 deal with Comcast.
Principal Deputy Assistant Attorney General Renata Hesse will lead the department's review, along with Deputy Assistant Attorney General David Gelfand, the agency announced.
The department will examine whether the merger between the nation's top two cable providers would violate fair-competition laws. Either the Justice Department or the Federal Trade Commission reviews all mergers over a particular size.
The Federal Communications Commission will conduct a parallel investigation to determine whether the cable deal is in the public's interest.
Consumer-advocacy groups and some Democrats on Capitol Hill are raising alarm over the merger's potential to raise prices and give one massive company sweeping power over access to information, entertainment, and news.
Comcast and Time Warner Cable officials note that there is no overlap between their networks and argue that the merger would therefore not reduce any choice for consumers. They expect to complete the deal before the end of the year.