This Former Lawmaker Hid in a Senate Chamber Closet for Five Hours
She was advocating for those who are out of the closet.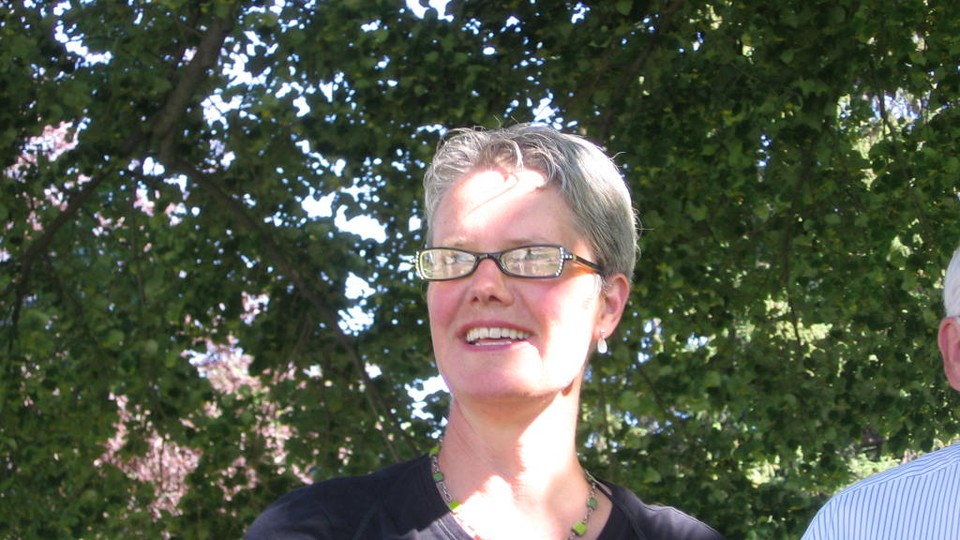 Taking a cue from Jay Leno, (or perhaps R. Kelly), a former Idaho lawmaker decided to hide in a Senate chamber closet for five to six hours on Tuesday, presumably to eavesdrop on her colleagues.
A rule in the Idaho Legislature allows floor privileges for former state senators. But the state Senate voted 28-6 on Wednesday to suspend that rule for one of their former colleagues — Nicole LeFavour. The day before, LeFavour — Idaho's first openly gay state lawmaker — had been discovered hiding in a closet behind the Senate chamber and was asked to leave.
"Closets are never safe for gay or transgender people," she told the Spokesman-Review.
LeFavour served in the state Senate from 2008 to 2012 and was in the state House of Representatives before that. Since leaving office, she has become active in the Add the Words movement, a campaign to add the words "sexual orientation" and "gender identity" to the state's Human Rights Act. The campaign has been ongoing for eight years.
Although it's unclear why she decided to hide in the closet, a Senate leader speculated that LeFavour wanted to eavesdrop on lawmakers' private conversations. From the Idaho Spokesman-Review:
"According to her, she had been hiding there for five to six hours," Senate President Pro-Tem Brent Hill, R-Rexburg, told the Senate. "I'll not speculate as to her motives, but from where she was hiding, she was able to eavesdrop on private discussions and telephone conversations in this room behind the chamber. She has demonstrated disregard for the law, resulting in multiple arrests this session. We cannot have anyone abusing their privileges in the Senate."
After being expelled from her hiding place, LeFavour linked to a Spokesman-Review story on her Facebook page and added, "I have no further comment." But on Wednesday, she gave a more lengthy response, saying she was happy the Senate revoked her floor privileges:
Senator Hill, I support the motion. I am ashamed to be a member of a legislative body that would for nine years not take a public vote or public testimony on a bill to end discrimination against gay and transgender people — but which will take the state's time to vote publicly to deny me floor privileges because I walked into an open closet off a typically unused senate lounge and sat down. You prefer to focus on anything but the devastating stories of loss, fear, violence and discrimination gay & transgender people still face in our state.
LeFavour has been arrested at least six times during Idaho's most recent legislative session for participating in Add the Words protests. In February, she was one of 44 people arrested and cited for trespassing for blocking the entrances to the Idaho Senate. LeFavour tweeted after being arrested:
43 people silent all 3 Idaho Senate doors. Not leaving until they pass a bill to finally say cruelty to gay & transgender people is wrong.

— Nicole LeFavour (@nicolelefavour) February 3, 2014
LeFavour has been suspended from the Senate chamber for the remainder of the legislative session. But there's always next year!