The World's Poor Have Not Recovered From the Great Recession
The economic downturn may have left a scar no recovery can heal.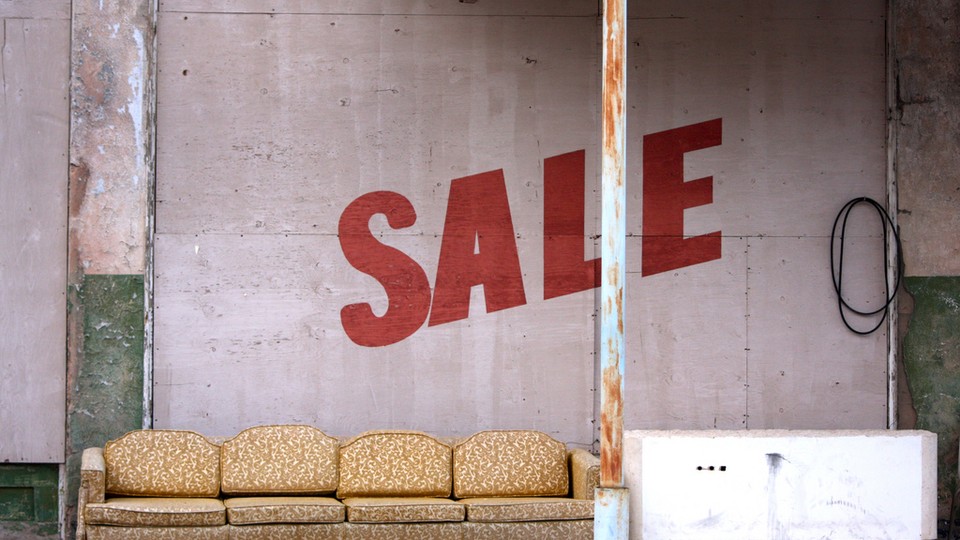 In the seven years since the Great Recession began, much of the world still has not recovered. Well, perhaps national economies have. But still pained in the wake of the financial collapse are the world's poor and youth.
That's a major takeaway from the Organization for Economic Cooperation and Development's massive, 147-page "Society at a Glance" report released on Tuesday. The report outlines the societal shifts wrought by the financial downturns of the last decade — the widening gap between the rich and the poor, accelerating youth unemployment, declining fertility rates — and it projects the fear that these changes will not soon dissipate.

"Some of the issues that concern us most now may fade away if we enter a period of strong and sustained growth," the report's introduction reads. "But, viewed from the present, their potential to produce unwelcome social outcomes looks worryingly high."
Although it can be hard to generalize from a worldwide survey, the report finds that, on average:
"Poorer households have lost greater shares of their incomes than the better-off or benefited less in the recovery."
"Young people are at greater risk of poverty than before the crisis."
"The share of people who report that they cannot afford to buy enough food increased in 23 countries, particularly in Greece and Hungary, but also in the United States."
The report is also a reminder that the social problems occurring in America are largely reflected around the world. While unemployment numbers in the U.S. continue to improve, it's also the case that "some 48 million people in OECD countries are looking for a job."
Here are five graphs of worldwide trends that stood out in the report.
Recessions open income gaps. Recoveries don't close them.
Click for a larger version.
Young people face high unemployment across OECD countries.
(OECD)
Two-income families coped better in the economic downturn.
(OECD)
Overall, life satisfaction decreased across the globe.
(OECD)
But it isn't all negative. The share of people who helped a stranger in need increased slightly during the crisis.
(OECD)
Recessions open income gaps. Recoveries don't close them.
Click for a larger version.