The Senate Has a Deal on Unemployment Insurance
The package is expected to pass after the Senate returns on March 24.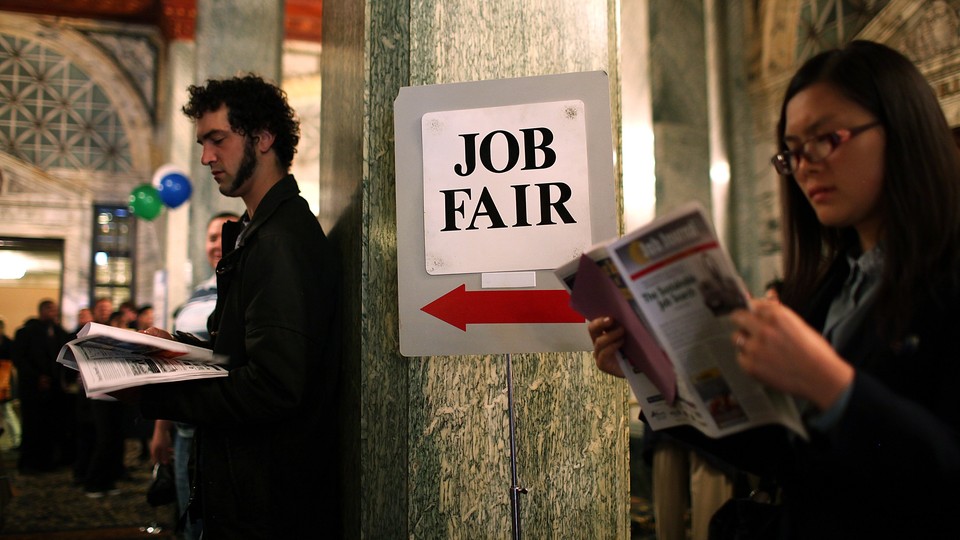 Senate negotiators have reached an agreement on extending unemployment-insurance benefits to the 2 million jobless Americans who have not received their checks since the program expired in December.
The deal was announced Thursday evening, just before senators recess for 10 days.
The agreement will extend for five months the federal unemployment-insurance program (which benefits those who have been out of work for at least six months). Because the new program will include retroactive benefits from December, the extension would expire for all beneficiaries in late May.
The agreement is similar to one proposed by Senate Republicans just last week.
The bill is paid for by extending customs user fees through 2024 and a process called "pension smoothing" that allows employers to reduce their payments to employees' pensions. The final agreement would not prevent individuals from collecting both unemployment and disability benefits simultaneously, as previously proposed by Sen. Rob Portman, R-Ohio.
The bill also reforms the overall program by asking state and federal agencies involved to determine why an individual remains unemployed and offer "personalized assessments" as to how that person can improve their prospects for finding work, under a provision championed by Sen. Susan Collins, R-Maine. It also builds on an earlier provision pushed by Sens. Tom Coburn, R-Okla., and Jon Tester, D-Mont., that would prevent individuals from receiving the benefits who earned a gross adjusted income of $1 million or more the previous year.
Because of next week's recess, a vote is not expected until after senators return to Washington on March 24. A Senate Republican aide said that the deal would ensure that sufficient Republican votes will be available for passage (five are needed), but that all seven who co-sponsored the GOP extension may not vote in favor of the measure.
The bill is co-sponsored by five Republicans already: Portman and Sens. Susan Collins of Maine, Dean Heller of Nevada, Lisa Murkowski of Alaska and Mark Kirk of Illinois.
This will mark the fourth time this year that Senate leadership has brought an unemployment insurance package to the floor. The last effort, back in February, came just one vote short of the 60 needed for passage.
A Senate deal is still far from guaranteed to pass the House, where Republicans have expressed opposition to extending the benefits. House Speaker John Boehner has insisted he will not bring an unemployment-insurance fix to the floor unless it is fully paid for and also includes a separate job-creation provision.
This post was updated at 4:15 p.m.